Alex Rounds Up Some Ladies Who Punch
---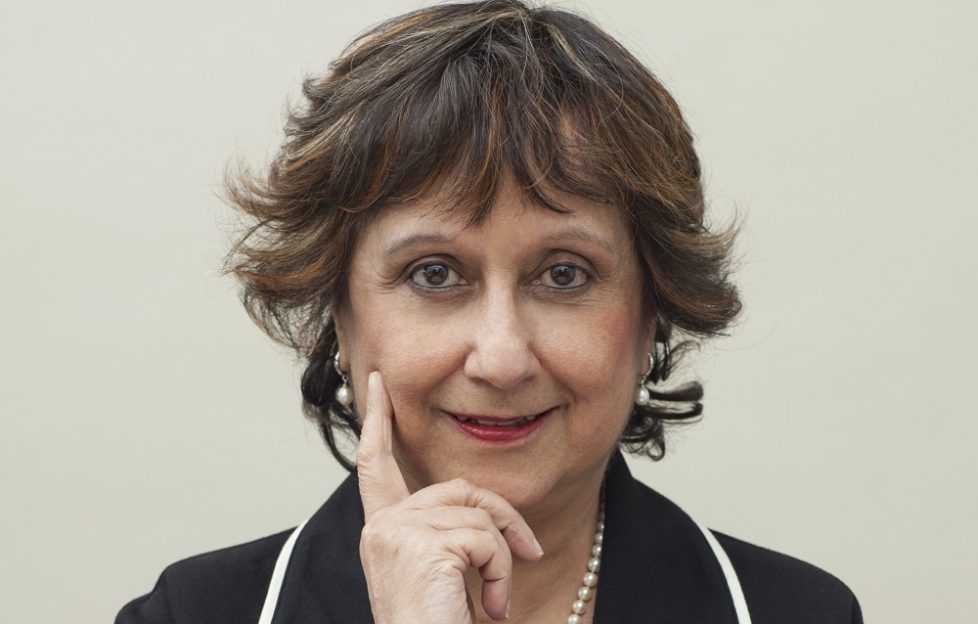 Courtesy of Biteback Publishing.
When the press release for Yasmin Alibhai-Brown's new book, "Ladies Who Punch", dropped into my email, I assumed it was a history of female boxing!
It's not about literal punching, though; instead it is a collection of tales about trailblazing women from the past and present. Tales Yasmin wanted to share with the world.
You'll find my interview with her in this week's issue. She was a joy to speak to, and the book is a great read — especially if you're wanting to discover some new voices in modern feminism.
We've spoken — or written about — some pretty amazing women in the pages of the "Friend" in the past as well.
So I thought I'd share my own list of inspiring ladies from our pages.
Isobel Wylie Hutchison
Back in our Special 192, writer Jo Woolf shared the story of five incredible female travel writers.
These were women who crossed the most inhospitable and inaccessible areas of the globe, at a time when it was considered "unladylike" to do pretty much anything other than embroider and marry.
Isobel Wyle Hutchison had a fascination with the far North, and developed a real kinship with the people of Greenland. She was able to speak roughly 8 languages, and regularly undertook 100-mile walks by the time she was twenty.
Her adventures also extended as far as Alaska — not an easy place to get to these days, let alone in the early 20th century. On her travels, she collected plants, befriended natives, and met fellow wandering souls.
Honestly, if you have 10 minutes, read the fantastic Wikipedia entry on her incredible life.
Hetty King
Hetty King was a male impersonator — at a time when men generally didn't laugh about themselves!
She was part of a round-up we did of ground-breaking male impersonators back in Special 194. She performed for decades, and refused to change her act even after the vogue for male impersonators had faded.
Hetty fought her way to fame from humble beginnings. One story has her and her father walking 70 miles over the course of a week to a talent show in Blackpool that offered a £5 prize, because they didn't have the money to afford the fare.
Originally a more traditional entertainer, Hetty decided to switch to male impersonation at the last minute before a show, against the advice of her husband. But she made it work.
Hetty also toured France and Belgium during World War I to entertain the troops.
Polly Pullar
Who hasn't been inspired by Polly's tales of looking after animals of all shapes and sizes?
From taking in young deer Cloudy to looking after young owls, Polly's an authority on taking care of British wildlife.
On top of looking after all and sundry at her Perthshire farm, she's also been a vocal advocate of rewilding, reforestation and a number of other pro-environmental initiatives — some of which she's written about for us here at the "Friend".
We've got more of her work coming up in our winter Specials. She's had a busy autumn, including some government consultation work!
Who inspires you?
That barely scratches the surface of some of the incredible characters we've had in the magazine, and we've got so many more stories to tell.
Do get in touch with us if anyone from the "Friend" has particularly inspired you.
Or tell us if there's someone we've never mentioned who you think is worthy of a feature! Write to us at peoplesfriend@dcthomson.co.uk.
---
Read more from the "Friend" team over on our blog.