Feel-good Special 2020: Choosing The Stories
---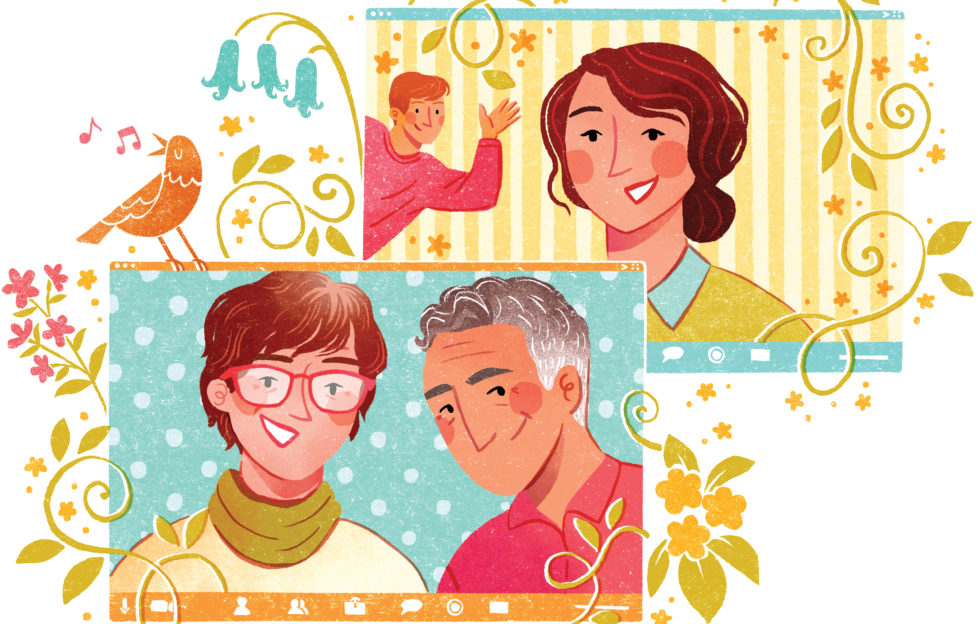 Illustration by Sarah Holliday.
Now that our Feel-good Special is on sale, I thought it would be a good opportunity to talk a bit more about some of the stories you'll find in it.
How did we go about choosing the stories, and was it important to find the right story balance in terms of positivity amid a turbulent year?
The brief
When Editor Angela first discussed the Special with the Fiction team at the start of July, the emphasis was very much on a positive, feel-good theme in 2020.
As we were publishing in September, the deadline for returned stories was around July 20. That gave the writers roughly three weeks to write a suitable story. Were there any hiccups along the way, though?
Our Feel-good Special stories
Not only had the stories to be set in 2020, but they had to be inspired by events to date.
We were looking for powerful, emotional or memorable storylines. Though lockdown was suggested, it wasn't stipulated.
Since lockdown affected all our lives, it was no surprise to see its occurrence in all seven stories. The wonderful thing about each of the stories was that none of them focused on the negative situation.
Rather, they put the spotlight on hope and camaraderie through lockdown.
We could have chosen stories from any number of authors. But we knew each of the writers chosen had a distinct storytelling voice that would add uniqueness to their characters, setting and plot.
The poets worked their magic, too.
The two poems we picked acted like strong pillars, setting the right tone from the start and leaving the reader feeling uplifted at the end.
The artwork
We often say in Fiction, the artwork and stories complement each other.
We wanted the artwork to have a unified style, overflowing with vibrancy and optimism. Thus, two artists were chosen to capture this style – our very own Illustrations Editor, Manon Gandiolle, and previous incumbent Sarah Holliday.
Like the stories we received, we were delighted with the colourful, creative results.
Conclusion
The "Friend" is all about feel-good fiction.
It's what we do, and I like to think we do it well.
Our ex-Fiction Editor, Shirley Blair, and I used to talk about the magazine being in the entertainment business.
Though we don't baulk from hard-hitting storylines, hope and reassurance will still be prevalent throughout them.
We believe we captured the spirit of hope in our Feel-good Special. And to all our contributors and loyal readers, we thank you for believing in us.
And, importantly, believing in each other this past year.
---
Click here to find out more about the fantastic features and stories in our Feel-good Special 2020, or order your copy today.