Features Sneak Peek: November 14, 2020 Issue
---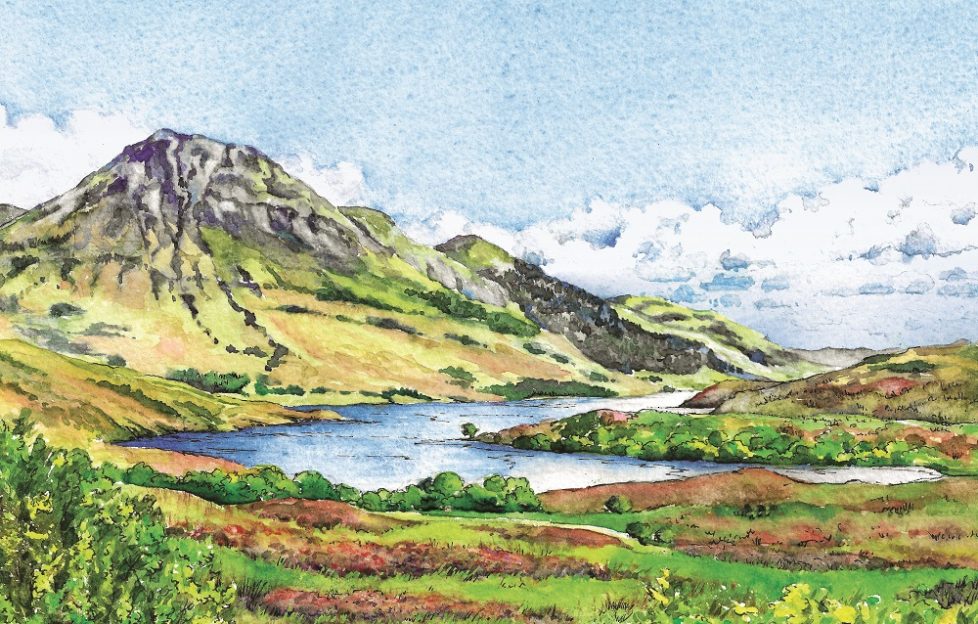 Illustration by DC Thomson Ltd.
Welcome to this week's features sneak peek! We have a fabulous selection of features we know you'll love in our November 14 issue.
On this week's cover, Willie Shand took himself off the grid to explore the remote Highland peninsula of Coigach, north of Ullapool.
Exploring Scotland in the winter time might be a chilly business, but Willie points out this is one of the best times of year to capture stunning Highland scenes on camera. His pictures speak for themselves!
Willie talks us through the history of Coigach's impressive landscape, all the way back to the ice age, explaining how it came to be what it is today.
Discover the breath-taking scenery, plentiful wildlife and rich history of Coigach in this week's issue.
Heading Out to Sea
Janey Swanson spoke to Jacquie Dowding of the Sail Boat Project, a sailing school in Chichester which invites people of all ages and abilities out to sea.
The sailing school offers sailing lessons to those who are marginalised in the local community. These lessons provide significant mental health benefits, helping people to boost their confidence and decision-making skills and, most importantly, enjoy themselves.
Read more in this week's issue.
Plaster Cast Pioneers
Our Alex took a look back at the revolutionary medical invention of the plaster cast. Irish sculptor Anne Acheson perfected the invention in the early 1900s, which would benefit thousands of soldiers injured in combat.
Read more in this week's issue.
A Chat with Eric Knowles
Gillian Thornton spoke to antiques expert Eric Knowles about his career as a presenter on both "Bargain Hunt" and "Antiques Roadshow".
While the new series of "Bargain Hunt" had to be filmed in line with social distancing, this did not take away from the show. Eric provides us with some insider tips on how we can turn attic finds into cash during lockdown.
Read more in this week's issue.
Strictly Delicious
We know that Saturday evenings are packed with so much great TV that it can be hard to find time to whip up dinner! Fear not, in this week's cookery we have a selection of easy recipes perfect for Saturday nights in front of the TV.
We'll be trying out this Beetroot Burger this Saturday! We also have Meatball Subs with "Marinara" Sauce and Melted Cheese, Blend Chicken Burgers, and more.
Elsewhere in this week's issue, the Scottish Book Trust is transforming lives through reading, we remember "Brief Encounter" 75 years on, and much more.
---
If you can't get to the shops just now for your "Friend", subscribe now by clicking here. This will mean your "Friend" will come straight to your doorstep! 
You can also take out a digital subscription, meaning your issue will come straight to your computer, tablet or phone! And it's great value for money. Click here for more details.