Crochet Owl Was Such A Hoot
---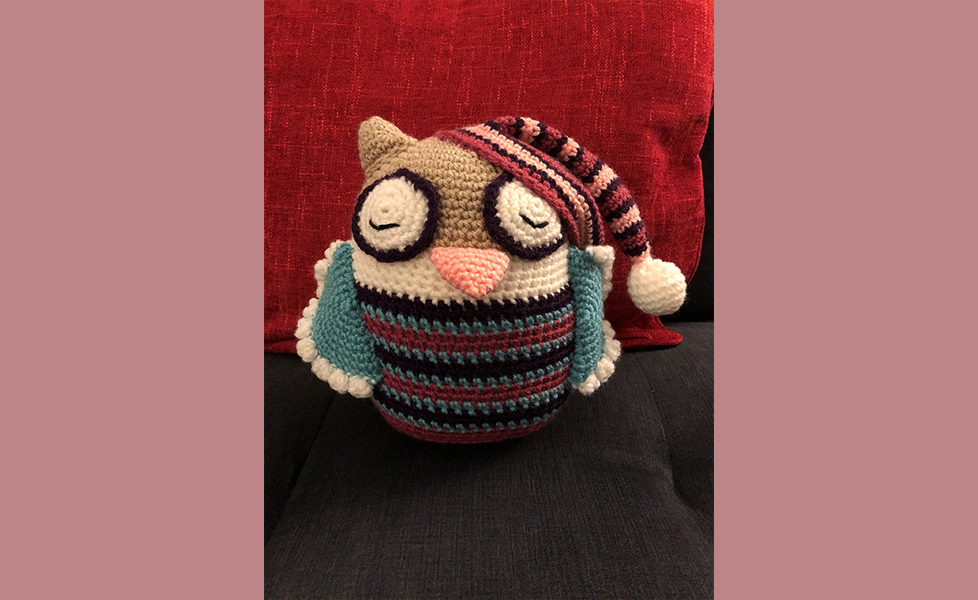 Photograph by Lisa Crow.
You may be wondering, "why the sudden interest in crochet"?
On the ninth of November, I gave birth to a beautiful little girl, Isla.
Five minutes later (at least that's how it feels!) we are days away from celebrating her first birthday, and when mummies crochet, their babies are gifted with handmade crochet toys.
It was hook at the ready as I tackled my latest project – a cute little sleepy owl, complete with a Wee-Willie-Winky style nightcap.
Since my last attempt at making a stuffed toy — Curtis the chameleon — I'm sorry to report that my skills of crocheting in the round have not improved!
Cute as this little night bird might be, she has a squinty seam. She also comes complete with uneven wings but I know Isla will love her.
Another challenge facing me with this project was that the original pattern uses sewn-on beads for the eyes – not exactly safe for babies! Embroidered eyes it had to be.
Yes, as you might have guessed it, given my lack of sewing skills, the owl's eyes don't match. I think that just adds to her charm.
Sewing issues aside I really enjoyed making her.
Oh, and in case you were wondering, her name is Owlivia.
The pattern for the owl came from "Baby Crochet: Adorable Makes You'll Love To Create".
It was published by Aceville and priced £9.99.
---
Click here for a look at more craft project from "The People's Friend".