Features Sneak Peek: November 21, 2020 Issue
---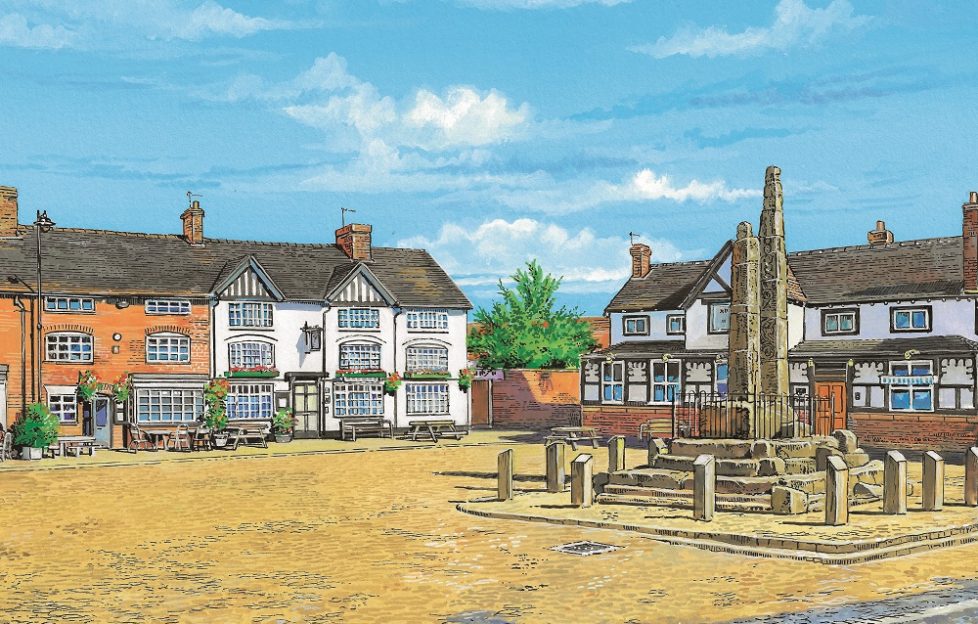 Illustration by DC Thomson Ltd.
It's Tuesday, which means one thing: it's time for our weekly sneak peek into the features in our latest issue!
On the cover of our November 21 issue, Neil McAllister has been exploring Sandbach in Cheshire.
Just off the M6, Neil feels Sandbach is the perfect place to break up a journey along the motorway. He and Hazel checked out the town's historic churches, cosy pubs and wide variety of shops.
Autumn appears to be the perfect time to visit this quaint town, which looks picture perfect drenched in autumnal hues.
Read more in this week's issue.
150 Years of British Red Cross
July 2020 marked 150 years of the British Red Cross, which has been carrying out important humanitarian work across the country in various forms since it was founded.
The 150th year of British Red Cross is being celebrated with an ongoing online exhibition, showcasing 150 objects to recognise those who have been significant to the charity through time.
Read more in this week's issue.
Dogs with Jobs
In our latest Dogs with Jobs, we met Mick and Mack, the Labrador brothers whose 9-5 consists of sniffing out dangerous weeds.
These dogs are the first in the UK trained to detect Japanese knotweed, a plant which can cause significant structural damage to properties if left untreated.
Read up on Mick and Mack's impressive career in this week's issue.
London Mural Festival
The months of September and October marked the first ever London Mural Festival. This festival saw 70 new murals appear on walls across the UK's capital city, painted by 200 artists.
The festival was organised by Global Street Art, who have a mission to "live in painted cities" and have organised 2,500 legal murals over the last eight years.
Read more in this week's issue.
Perfect Puddings
We don't know about you, but we think the weather outside calls for some serious comfort eating! In this week's cookery, we have a selection of perfect puddings.
We can't wait to try this Ginger Bread and Butter Pudding. We also have Black Forest Brownies, Peachy Chocolate Mascarpone Tart, and more.
Elsewhere in this week's issue, Rita Bradshaw talks about her new book, join in our latest Talking Point on fitness technology and discover 6 good reasons to eat chestnuts.
---
If you can't get to the shops just now for your "Friend", subscribe now by clicking here. This will mean your "Friend" will come straight to your doorstep! 
You can also take out a digital subscription, meaning your issue will come straight to your computer, tablet or phone! And it's great value for money. Click here for more details.