Features Sneak Peek: November 28, 2020 Issue
---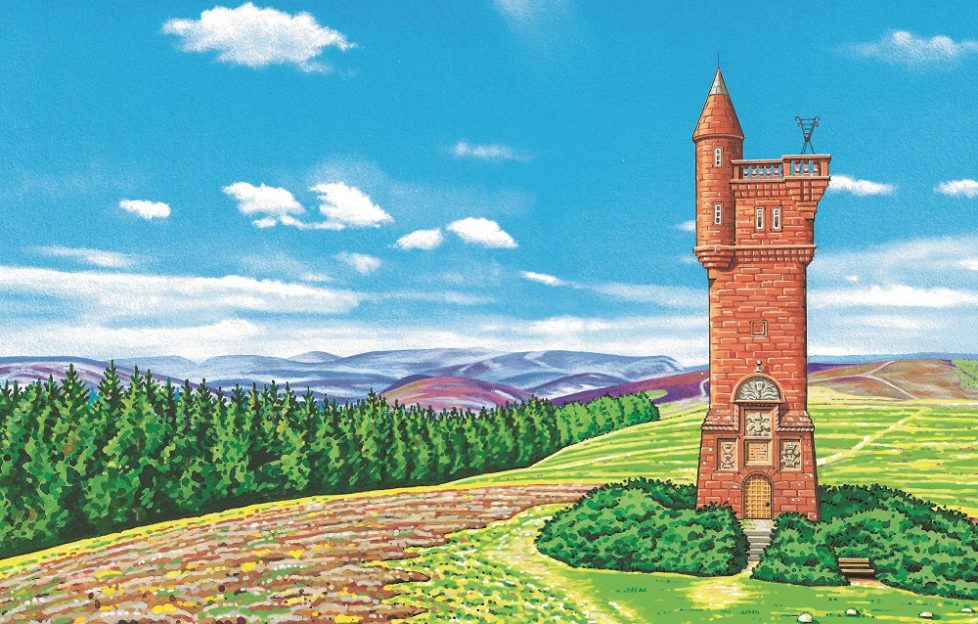 Illustration by DC Thomson Ltd.
Welcome to this week's features sneak peek! Our November 28 issue is filled with a fabulous variety of features we know you'll love.
On this week's cover, Willie Shand has been exploring Kirriemuir, a small but significant town in Angus, Scotland.
Willie followed in the footsteps of the town's most famous resident: J.M. Barrie, author of "Peter Pan", who grew up in Kirriemuir. Kirriemuir is a town largely untouched by time, and behind Barrie's childhood home still stands the original "Wendy House".
Barrie's Wendy House isn't the only landmark in Kirriemuir which played a role in inspiring "Peter Pan", and Willie made sure to cover them all.
A look at the National Day Calendar
Most of us will be familiar with several of the national days which appear on our calendars annually. Here at the "Friend", we're currently counting down to St Andrew's Day on November 30!
However, it seems some national days are more legitimate than others.
From Chocolate Covered Cherry Day to Ice-cream for Breakfast Day to Open an Umbrella Indoors Day, there are a whole host of weird and wonderful occasions on the National Day Calendar.
Laura Brown took a look at the origins of national days in this week's issue.
A chat with Raynor Winn
Bestselling author Raynor Winn's latest book, "The Wild Silence", is a look at how nature can benefit our physical and mental health, through the lens of Raynor and her husband, Moth.
Raynor and Moth's lives were turned upside down when they were suddenly made homeless, and Moth was given a devastating diagnosis. Raynor's writing tells the story of how they found solace in nature.
Read more in this week's issue.
A sense of community
Dawn Geddes spoke to Phillippa Banister of  Street Space, an enterprise working to bring communities together. Street Space reimagines streets to create safe and social spaces, at a time when we all need community.
Read more in this week's issue.
Winter warmers
As December approaches, it's definitely time for some warming meals! In this week's cookery, we have a selection of easy-to-make recipes to warm you right through.
We can't wait to give this Mushroom and Sausage Casserole a go. We also have Chinese Orange Chicken, Spaghetti with Shallot, Red Pepper and Red Pesto Sauce, and more.
Elsewhere in this week's issue: Polly Pullar takes a light-hearted look at rural life, discover fascinating facts about Scotland's national flower, and much more.
---
If you can't get to the shops just now for your "Friend", subscribe now by clicking here. This will mean your "Friend" will come straight to your doorstep! 
You can also take out a digital subscription, meaning your issue will come straight to your computer, tablet or phone! And it's great value for money. Click here for more details.