"A Walk Among The Tombstones" With Findmypast
---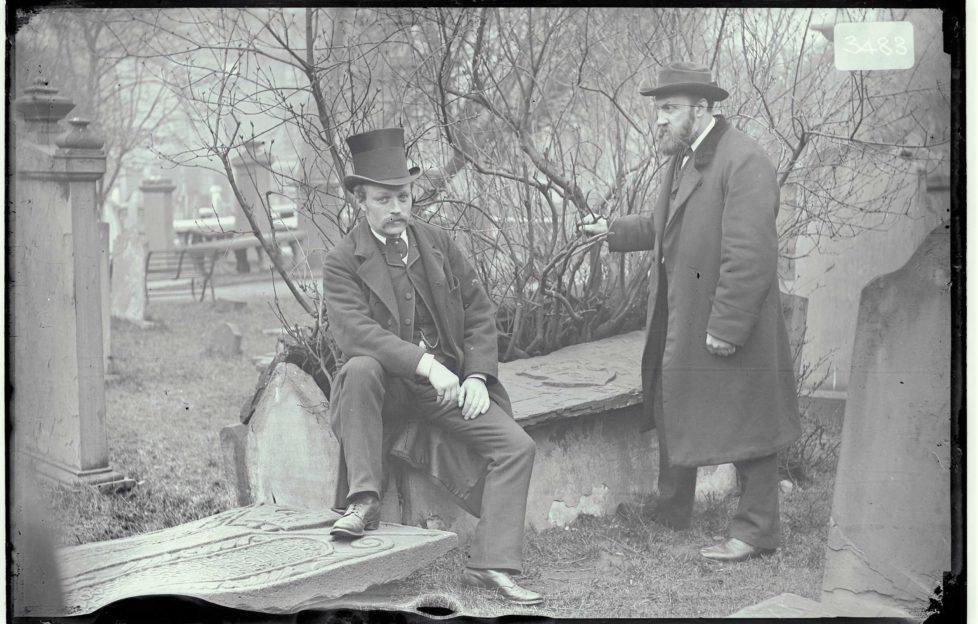 Photograph courtesy of Findmypast.
Leading UK family history website Findmypast has published a new collection of Scottish Monumental Inscriptions.
Available online for the first time, this collection was made possible by local volunteers, who spend hundreds of hours transcribing details of over a million headstones and memorials across the country.
Learn about the past
Many people are using the current COVID-19 lockdown to learn more about their family's past online.
And now, this new online resource enables fascinating digital tours through the graveyards of Scotland.
Users can virtually visit the final resting places of family and famous Scots alike. All from the comfort and safety of home!
With records dating back to 1093, the archive covers over 800 burial sites in 688 parishes (80% of the nation).
A brand new resource
This new national index is the result of a partnership between Findmypast and volunteers at 10 Scottish local and national family history societies:
Aberdeen & North East Scotland FHS

Caithness FHS

Dumfries & Galloway FHS

East Ayrshire FHS

Highland FHS

Lanarkshire FHS

Moray Burial Ground Research Group

Scottish Genealogy Society

Tay Valley FHS

Troon@Ayrshire FHS
Myko Clelland, Outreach Manager at Findmypast said:
"Scotland is a nation of stories, but so many lie forgotten in cemeteries across the country.
"Through the efforts of local volunteers, combined with new technology, these stories can be told for the first time online.
"What better way to bring these tales to life, than to let descendants tell these tales for themselves?"
Scotland's sons and daughters
You can find some of Scotland's most renowned sons and daughters within the collection. Not to mention thousands of poets, artists, tradespeople, and more.
We'll pick out some of the more interesting people here on the "Friend" website next week. These include "Scotland's vilest man", Alexander Stewart; "the father of economics", Adam Smith; and famous royals like King Robert The Bruce.
So don't forget to check back!
---
This project is just the latest step in Findmypast's Scotland expansion.
Since 2019, it has added over 150m new records from across the country to its ever-expanding database. This makes Findmypast one of the best places online to research your family tree.
For more, visit their website here or click the tag below.