A DC Thomson Book Club Christmas Party
---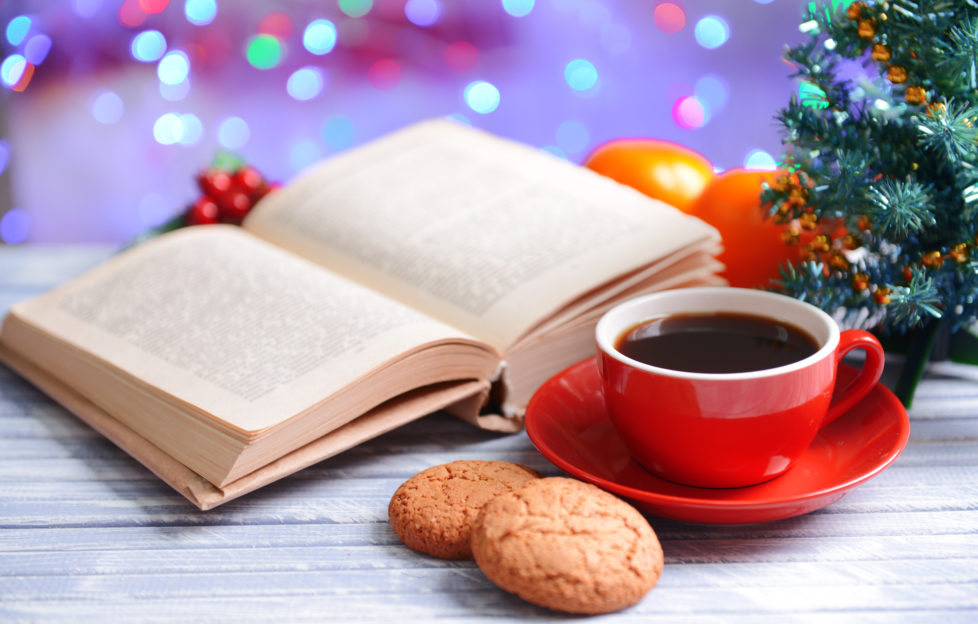 Shutterstock.
The DC Thomson Book Club celebrated its last virtual meeting of the year this week.
It was so much fun to see everyone in their Christmas jumpers (some complete with Christmas hats and headbands)! Some even had festive backgrounds to really set the scene.
It was a busy session.
First, we discussed this months' book – "Where the Crawdads Sing" by Delia Owens. As always, I loved to hear what other people thought of it.
I won't go into detail because our Fiction Ed Lucy has already done a fabulous job of reviewing it.
Favourite reads
Next, we found out which of the books that we read over the past year was our favourite. Over the last month, we had all given a ranking to each of the books that we read but the results were compiled in secret.
There were quite a few surprises. I don't think any of us guessed the correct order, which just made it all the more exciting.
Despite being the last book we read, "Where the Crawdads Sing" was crowned the winner!
Then Christmas came early as it was time to unwrap the books we'd gifted each other. I was relieved that my recipient liked the sound of the one I'd chosen for her.
And I was delighted to be given "A Song of Wraiths and Ruin" by Roseanne A. Brown, a gorgeous fantasy book gifted to me by my own Secret Santa. (I was also happy that I guessed my Secret Santa's identity right away)!
Amazingly, none of us received the same book.
We all reflected that picking out a book for somebody else was a much more fun, personal and thoughtful process than buying any old Secret Santa gift. It was also decided that books make the best Secret Santa gifts. Maybe we're a bit biased.
Christmas quiz
Finally, there was a Christmas book-themed quiz. Can you remember who Scrooge's first boss was?
I was pretty proud of my score. I'm usually a bit rubbish in quizzes!
Maybe that's because there are always too many sports questions and not enough on books . . . it definitely isn't my fault!
After that there was nothing left to do than to look towards next year. The first novel the Book Club will discuss in 2021 will be "The Ninth Child" by Sally Magnusson.
Bring on another twelve great reads and discussions!
---
For more from the "Friend" team, read our blog here.
To read some of our recent book reviews, click here.