Book Review: "The Polar Bear Explorers' Club"
---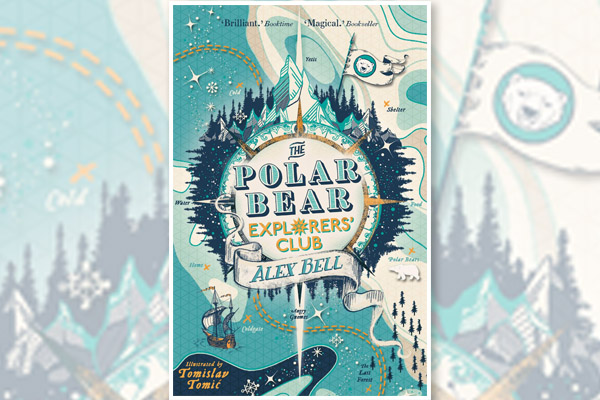 Image by Abbie Phillips.
Children's books like "The Polar Bear Explorers' Club" by Alex Bell never fail to cheer me up – they're perfect to recapture that childlike feeling of excitement.
Illustrated beautifully by Tomislav Tomic, it's the first in a series. And it's such a delight!
This is a different book review for the blog. I hope this might be a book you can introduce to the young bookworms in your life!
A Magical Adventure
Imagine if the explorers of the past had to contend with ice fairies, magical geese, people-eating cabbages and giant yetis. That's what the explorers in this book have in store for them.
Stella, an orphan with mysterious origins, was raised by her adopted father Felix, the most eccentric member of The Polar Bear Explorers' Club. Stella wants to be an explorer more than anything but girls aren't allowed.
However, when Felix's sister threatens to enroll Stella in a stuffy finishing school for ladies, Felix hangs the rules and takes Stella with him…
The Intrepid Adventurers
Stella is a wonderful character. She's determined, kind and adventurous. And the secret of her origin is an interesting twist which younger readers might not see coming.
There are a few other young explorers on the mission. Beanie is a half-elf medic. Then there is Shay, the Captain's son, who can talk to wolves.
And finally there's Ethan, a magician from a rival club.
When the young adventurers are cut off from the grown-up party, they must navigate their way back to camp alone before the ship leaves them stranded… if they can stop bickering. And if they make any discoveries along the way, all the better!
There are lovely themes of friendship and kindness throughout. I especially liked the message to remember that you never know what another person is going through, so always be kind.
Recommended for . . .
I'd describe the book as a fun mash-up of Disney's "Frozen" and the "His Dark Materials" series by Philip Pullman.
So if your little bookworm loves Anna and Elsa, this may be for them.
Likewise, if you think they will enjoy Lyra Silvertongue's world-hopping adventures in His Dark Materials, but they aren't quite ready the more grown-up themes yet, try this one!
---
For more book reviews from the "Friend" team, click here.