Features Sneak Peek: January 16, 2021 Issue
---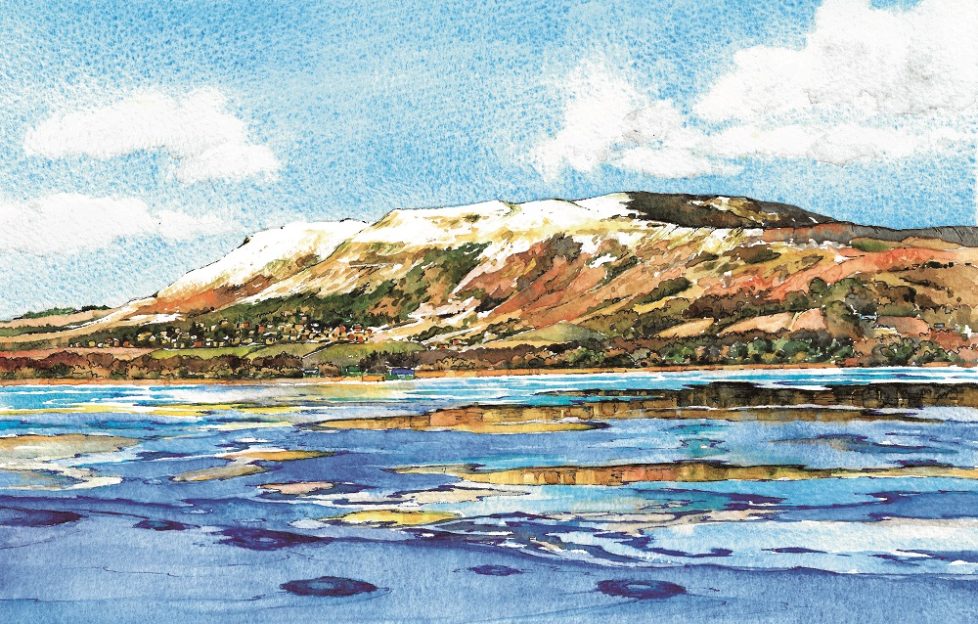 Illustration by DC Thomson Ltd.
It's time again for another Sneak Peek, with our January 16 issue on sale tomorrow.
Here's a taster of what treats you will find inside.
Willie Shand enjoys a satisfying stroll above Loch Leven in Kinross-shire.
One of his favourite local walks, regardless of the season, is to the top of the Bishop Hill. That's where you'll find him on this cold but sunny week.
We will be treated to a grand bird's-eye view over the village of Scotlandwell. This was indeed Scotland's well. Its healing waters still flow as clear today, as they did when allegedly visited by King Robert the Bruce, who was said to be seeking a cure for his leprosy.
Brilliant Braille
Features Ed Alex speaks to the Scottish Braille Press.
The organisation has been running for 125 years and works hard to make reading accessible for the visually impaired.
They have just released a children's book by Shaun Harbour called "The Robin And The Wish".
Sophie Milne, Transcription Co-ordinator, talks to Alex about what's involved in the translation process.
Positivity Over The Airwaves
Bill Gibb lends an ear as Eloho Efemuai talks about her upbeat radio station which is attracting listeners across the globe.
Eloho's morning broadcasts have nothing but upbeat positivity. The bubbly mum-of-three is the one producing the shows — and she's doing it all from a studio built in the garage of her Edinburgh home.
Heartsong Live takes to the airwaves four mornings a week, and Eloho's effervescent manner and inspiring messages have attracted tens of thousands of listeners.
"One kind word a day could change someone's entire life," says Eloho.
Dogs With Jobs
There's a treat in store for Lorna Cowan this month when she meets Rudy and Louis, two miniature dachshunds who are pet food taste testers.
Working for Pets Choice, a UK pet food manufacturer, Rudy and Louis are the envy of other canines, getting to sample food products for Pets Choice. Pet owner Camille Ashford, tells Lorna what their job involves.
Elsewhere: on our Talking Point page, we debate whether older drivers should have to retake their driving test. Also: the future's orange with a selection of delicious and healthy recipes, and we have a pattern to make lovely cross-stitch bookmarks.
---
Has this sneak peek encouraged you to subscribe to the "Friend"? Click here. This will mean your "Friend" will come straight to your doorstep! 
You can also take out a digital subscription, meaning your issue will come straight to your computer, tablet or phone! And it's great value for money. Click here for more details.