Features Sneak Peek: February 6, 2021 Issue
---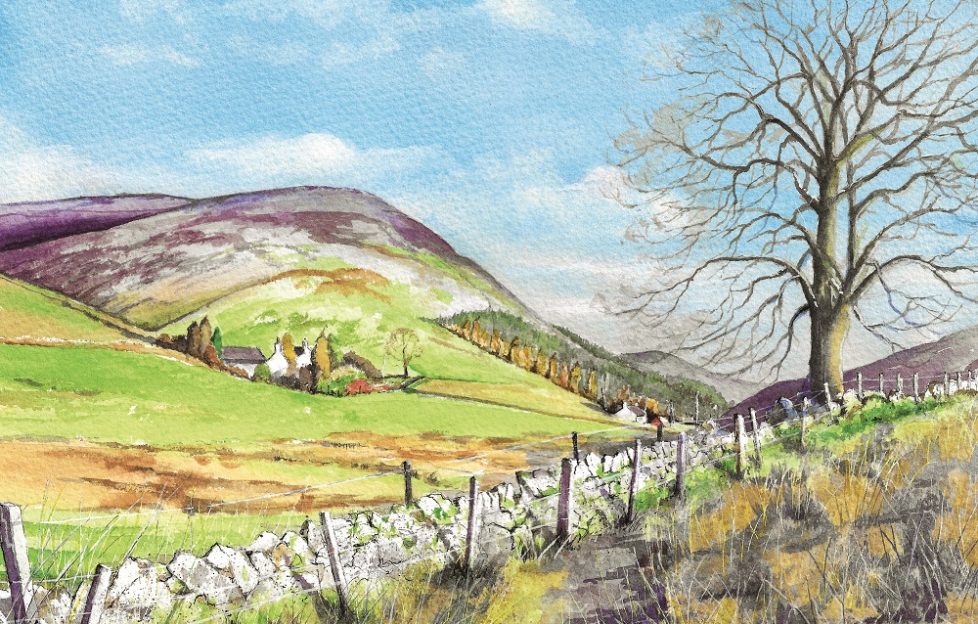 Illustration by DC Thomson Ltd.
It's time to get the kettle on and get comfy as another issue of "The People's Friend" hits the shelves. Read on for a sneak peek at what you can expect to find within our pages this week.
Willie Shand is enjoying the peace and quiet of Scotland's Ochil hills. Castlehill Reservoir, in Glen Devon, is a beautiful spot for a walk, with a backdrop of rolling green hills.
We're aiming for an old favourite –Innerdownie. We have a fine picture of Glendevon village from here.
Happy Chinese New Year
We take a look at some of the tales and traditions behind the Chinese New Year.
Did you know that long strands of longevity noodles are said to wish diners long life? There are other customs, too, such as gifting money envelopes.
Theresa Talbot
Bill Gibb chats to presenter Theresa Talbot.
After volunteering in hospital radio, Theresa began working for BBC Radio Scotland.
Someone didn't turn up for work one day and she stepped in. She ended up being the voice of the travel there for nearly two decades. She is now a successful author, too, with her latest book due out soon.
The Skill Mill
Gillian Harvey finds out more about The Skill Mill, which is providing employment opportunities for young offenders.
The organisation finds them six months of paid work in waterways or horticulture.
It has huge benefits for their self-esteem and future prospects. Since 2014, 158 young people have worked for the Skill Mill. Incredibly, 75% have gone on to find work or entered into education.
Carry On Barbara
Douglas McPherson pays tribute to the much-loved screen icon Barbara Windsor. "Babs" starred in Carry On films and played Peggy Mitchell in EastEnders. She will be sadly missed.
Elsewhere, we have a tasty batch of fruity recipes for you to try and a pattern to knit a beautiful bolero. That's not to mention the usual feast of fiction. Enjoy!
---
Has this sneak peek encouraged you to subscribe to the "Friend"? Click here. This will mean your "Friend" will come straight to your doorstep! 
You can also take out a digital subscription, meaning your issue will come straight to your computer, tablet or phone! And it's great value for money. Click here for more details.