"Daughters Of Night" By Laura Shepherd-Robinson
---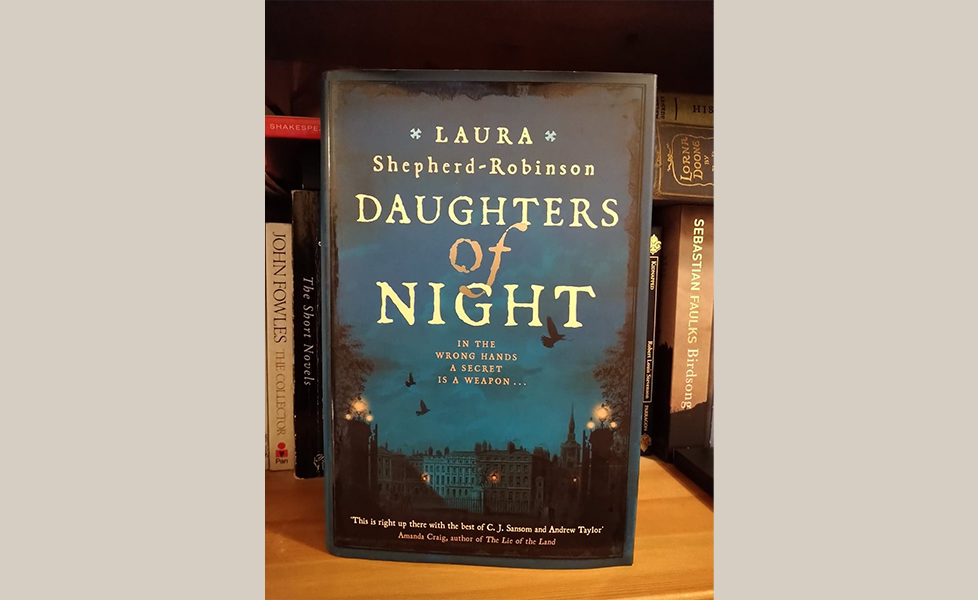 Photograph by Tracey Steel.
Switch off your phone, put the kettle on and settle down for a rip-roaring read with "Daughters Of Night" by Laura Shepherd-Robinson.
The author has followed up her hugely successful debut novel "Blood And Sugar", with a cracker. You don't have to have read "Blood And Sugar" to start with "Daughters Of Night", but there are some character cross-overs.
Caro Corsham features in the first novel, and now she gets a gripping story all of her own. The author sets the thrilling tone straight away when Caro arranges a secret meeting with a woman named Lucia.
When she arrives, Lucia has been brutally attacked. Although she manages to whisper two words, "He knows . . . ", she dies from her injuries.
In the wrong hands, a secret is a weapon
That sets the scene for a truly brilliant and evocative read set in 1782 London.
You know you're engrossed in a brilliant book when you plan how early you can go to bed so you can read it!
The author has put so much research into Georgian London, and the detail jumps off the page. It's a time when women (regardless of their station in life) are very much forgotten, and are mostly commodities. One vicious comment can ruin a woman's reputation and see her banished from society.
Laura Shepherd-Robinson's skilled writing ensures a host of characters and storylines move along at pace, and there's never a moment when her words aren't painting an absorbing picture of London during that time.
The backdrop of Greek mythology in the Oresteia Trilogy, and the shady double lives everyone leads create a world that keeps the storyline weaving around without ever becoming too entangled.
At no point does the story slow down or become too ponderous. Rather, the pace means your cup of tea will go cold because you're so caught up in the murky goings-on!
We have a brilliant lead character in Caro, who often oversteps the mark in polite Georgian society. And we cheer her every step of the way.
Overall, it's a thumping good read, and not to be missed.
---
You can read a review of "Blood And Sugar" here.
For more book reviews click here.