Features Sneak Peek: March 13, 2021 Issue
---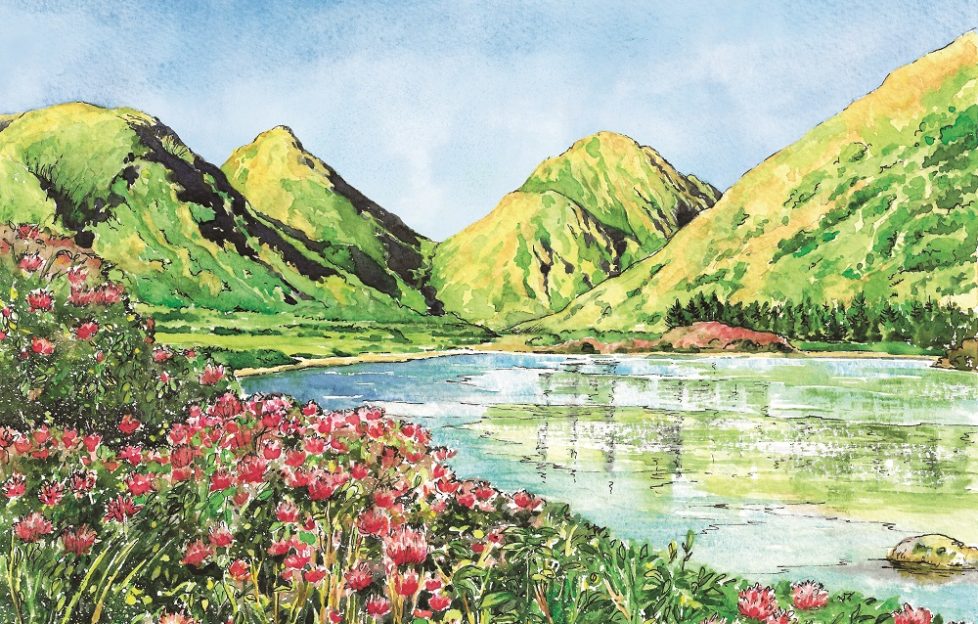 Illustration by DC Thomson Ltd.
We have a wide variety of features in our March 13 issue. Let's take a sneak peek!
Willie Shand journeys to a land of myth and legend in the West Highlands of Scotland. Join Willie as he takes in the beauty of Loch Etive. The River Etive flows peaty brown down from the Black Corries, tumbling its way through the glen.
Its waters have carved the pink granite of the river bed into some fantastic natural sculptures. It's a river loved as much by salmon as by photographers. There is much to be admired in this picturesque part of Scotland.
Suffolk Punch Horses
Gillian Thornton meets England's oldest and rarest breed of working horse, the Suffolk Punch.
These animals have been bred at Sink Farm, near Woodbridge, for more than 250 years.
When the farm went up for sale, in 2002, veterinary surgeon Philip Ryder-Davis set up the Suffolk Punch Trust because he wanted to save the remaining group of Suffolks. It is now home to various horses, including Stockton Boxer, pictured.
NHS Healing Gardens
When Robin Hanbury-Tenison published his book "Taming The Four Horsemen", its aim was to warn mankind about disasters, including global pandemics.
But little did Robin know he would have to face his own battle with coronavirus.
In hospital, Robin was given only a five per cent chance of survival. His breakthrough in recovery came at Plymouth's Derriford Hospital's Healing Garden.
The healing power of nature was never more evident. As a result of his experience, Robin set himself a goal to raise money to build similar gardens at other hospitals. Steve Newman finds out more.
Forth Hedgehog Hospital
Hedgehog numbers have plummeted and many have only survived thanks to the work of volunteers.
Nadia Al-Dujaili, founder of the Forth Hedgehog Hospital, in Rosyth, has saved hundreds. However, hedgehogs have helped Nadia with her battle against mental illness.
Depression, anxiety and agoraphobia meant Nadia had to quit her dream SSPCA job. There was no way she was going to stop looking after animals. She set up the Forth Hedgehog Hospital in her own garden in 2014.
Now, just over six years on, she can look after up to 50 patients at a time.
Elsewhere we have a feast of fiction and St Patrick's Day Recipes. Plus we have a pattern to knit a beautiful jumper. We hope you enjoy the magazine. Do let us know what you think.
---
Has this sneak peek encouraged you to subscribe to the "Friend"? Click here. This will mean your "Friend" will come straight to your doorstep! 
You can also take out a digital subscription, meaning your issue will come straight to your computer, tablet or phone! And it's great value for money. Click here for more details.