Features Sneak Peek: March 20, 2021
---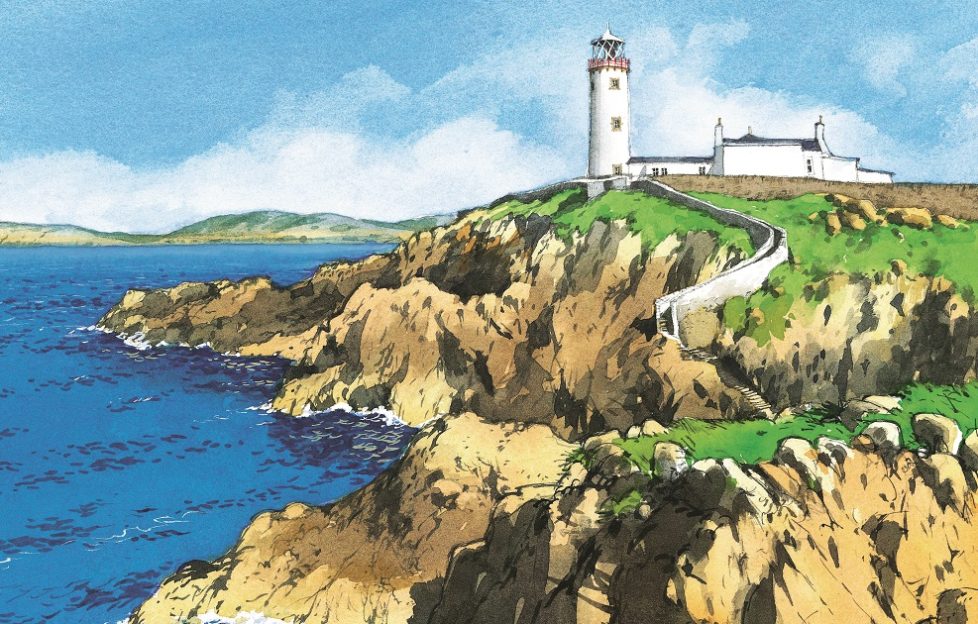 Illustration by DC Thomson Ltd.
Welcome to this week's sneak peek! Here's what we have lined up for you in the March 20 issue.
Neil McAllister enjoys the sights and sounds of Ireland's most northerly county. Donegal has beautiful countryside, from pastoral landscapes to rugged mountains, and more than 800 miles of coast. It has charming towns, lovely villages, golf for those who like to spoil a walk, plentiful trails for hikers who don't, and some wonderful driving routes. We visit The Columba Community, established by priest Father Carlin, a spiritual retreat to help people heal troubled lives. This part of the world is also home to local hero Daniel O'Donnell, and Enya hails from here, too. There is much to see in this beautiful gem on the Emerald Isle.
Meeting With The Menace
Lisa from the Features Team meets Dennis the Menace on the cheeky scamp's 70th anniversary. He was armed with his catapult and poised for mischief. Who would Dennis like to play him in a film about himself? What is his most embarrassing moment? Find the answers to these questions and others in the magazine.
Dogs With Jobs
Lorna Cowan meets Henry, a conservation detection dog, who helps to protect the UK's hedgehogs. Part of a working group from Conservation K9 Consultancy, Henry has been trained to detect nesting hedgehogs so they can be protected. He works alongside project manager Lucy Bearman-Brown, and with a sense of smell 100,000 times more sensitive than a human's, Henry is sniffing his way to success. Henry has been specially trained not to touch or go too near a hedgehog and when he finds one, he sits quietly nearby and "points" with his nose.
Trees For Cities
Bill Gibb chats to David Elliott about the charity that is – quite literally – branching out to enhance city environments. Trees are increasingly being planted not in rural idylls, but in bustling, populated urban centres. Trees For Cities is making cities more pleasant places to spend time in for residents, revitalising forgotten spaces, inspiring the next generation to connect with nature and helping the environment. The charity began in 1993, and has planted 1.1 million trees since.
Elsewhere, we have some delicious chicken recipes and a guide on how to make a lasting gift with painted ceramic Easter eggs. Enjoy!
---
Has this sneak peek encouraged you to subscribe to the "Friend"? Click here. This will mean your "Friend" will come straight to your doorstep! 
You can also take out a digital subscription, meaning your issue will come straight to your computer, tablet or phone! And it's great value for money. Click here for more details.