Writing Prompt Story Starter: Breaking Bread
---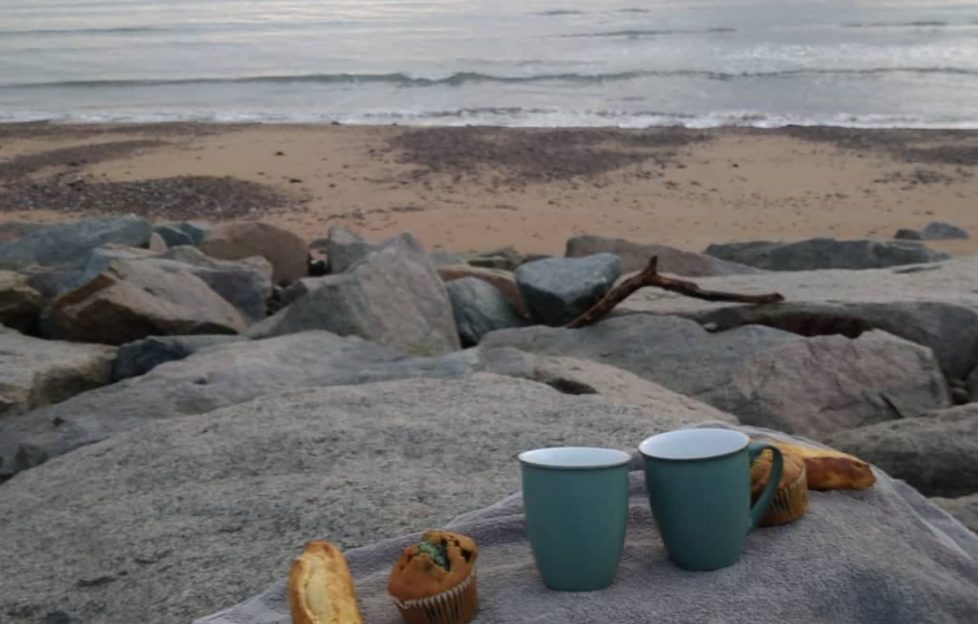 Photograph by Tracey Steel.
This week's Writing Prompt Story Starter image is something very close to me heart . . . Food!
I love this photo because it reminds of a walk I took this year with one of my best friends. We stopped for a while to look at the sea, have something to eat and share our thoughts on the world and more importantly, talk about the future and all the things we would do when the world returned to some kind of normality.
Sharing a meal, no matter how little or large, with someone is also about sharing a moment. When you think about it, eating together whether it's at a table, on a picnic rug or even side by side at the cinema, it's all about the person or people you're with.
Food for thought
It could be a romantic evening with someone, or it could even be a business negotiation done over a table. Who has had one of those glorious lunches with friends that eventually end up lasting for a few hours or more? Or a family reunion where everyone is gathered around the table swapping stories and memories?
Sometimes though it can be a way of approaching a difficult subject in a comforting setting and being able to speak while on neutral ground.
That's why food and dining can play an important part in any story. How wonderful to set the scene by describing the aromas, background music, fellow diners and location. Is it a romantic story? Perhaps it's a crime story and the people involved are undercover? Maybe it's a picnic in a beautiful part of the world?
From the last supper to giving someone your last Rolo, food and eating together can provide the perfect scene setter for any story. It can also give insights into the character. Do they play with their food? Are they fussy eaters? It's an excellent way to add substance to a scene.
---
For another Story Starter from Lucy's back catalogue, click here.