Features Sneak Peek: April 10, 2021 Issue
---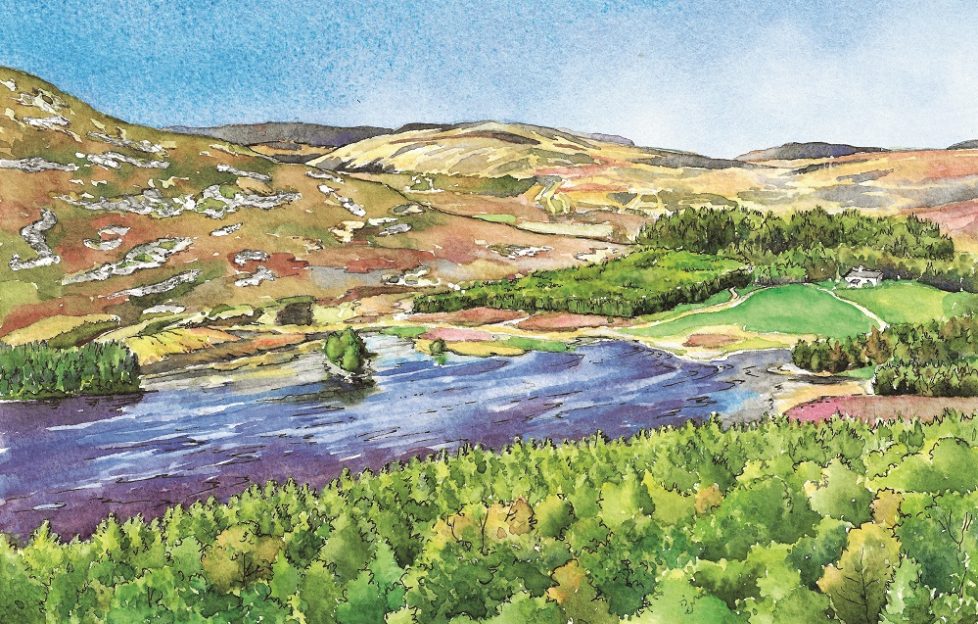 Illustration by DC Thomson Ltd.
Welcome to this week's "Friend" sneak peek!
Kicking off our brand new issue, beloved travel writer Willie Shand explores the area around Loch Gynack in the Cairngorms National Park.
Kingussie's memorial gardens are bursting with bright and colourful begonias, and there are plenty of walks to enjoy in these parts.
We will meander past the area's 18-hole golf course, and enjoy fabulous views of the River Spey.
This is just the place to keep an eye open for birds like red or black grouse, curlews, snipe, merlin — and even golden eagles!
Pumped Up Crew
Cycling has seen a boom since the pandemic began last March.
Cycling UK, a charity set up to promote the use of bicycles in Britain, has come up with an idea to help folk take their wheels to the streets.
The "Pumped Up Crew" project aims to see all those bicycles languishing at the back of sheds and garages across the country oiled and rolling, to help us stay healthy and benefit the environment.
Features Ed Alex finds out more.
Max Woosey
Eleven-year-old Max Woosey from Devon spent months sleeping in his garden, raising more than £500,000 for charity in the process.
Max's adventure began as a tribute to his elderly neighbour, Rick, who passed away. Rick left Max a tent to have adventures in, and Max decided to raise money for North Devon Hospice. It was there that Rick and his wife had been cared for.
Initially hoping to make about £60, Max has raised quite a lot more!
90 years of the Highway Code
The Highway Code is essential reading for everyone in England, Scotland and Wales, road-users and pedestrians alike.
It has been 90 years since the Code was first published, and to celebrate Laura Brown is motoring down memory lane.
Elsewhere, we have a collection of healthy springtime recipes and a pattern to knit a striking sweater. Plus Alexandra Campbell urges us to stop using pesticides in our gardens, and Susie Kearley briefs us on pelicans.
We do hope you enjoy it. Let us know what you think on Facebook and Twitter!
---
Has this sneak peek encouraged you to subscribe to the "Friend"? Click here. This will mean your "Friend" will come straight to your doorstep! 
You can also take out a digital subscription, meaning your issue will come straight to your computer, tablet or phone! And it's great value for money. Click here for more details.