"A Promised Land" By Barack Obama
---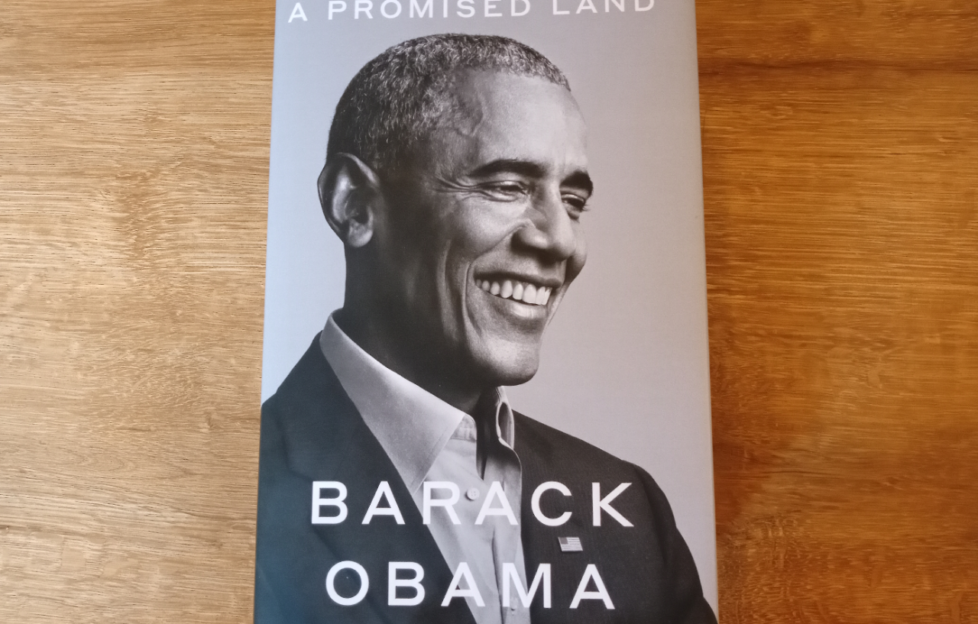 Photograph by Angela Gilchrist.
I was very excited when former US President Barack Obama published "A Promised Land" in November 2020.
I am strangely fascinated by American politics. Perhaps that's because I avidly devoured every episode of TV's "The West Wing"!
The first volume of Obama's presidential memoirs has been eagerly anticipated since he left the White House in 2017. And there was a copy in my Christmas stocking — lucky me!
I'm not a big reader of autobiographies. My preference is normally for fiction, but I was prepared to make an exception for such an important book.
And I was not disappointed.
Barack Obama was the 44th President of the United States. America's first black President, he served two terms of office following his election in 2008.
"A Promised Land" documents his early life and career, his political awakening and his early years as President.
It ends with the raid that killed Al-Qaeda leader Osama Bin Laden in 2011.
Richly rewarding
This is a big book — literally! At over 700 pages long, it's certainly in-depth. But it's a richly rewarding experience for the reader.
For a start, it's beautifully written and structured. It's also candid, thoughtful and deeply personal. It portrays a man trying to do his best in an almost unimaginably difficult job.
The book doesn't shy away from the moral dilemmas and contradictions Obama faced every day. He is honest about his fears for his young family and the inner conflicts that raged within him.
Some of the strongest sections of the book focus on his own self-analysis of the decisions he took. Frequently, he had to square his conscience with the need to compromise for the greater good.
I learned so much about the world — and about humanity — from this book.
In it, Obama details the background to the many complex situations he faced — the history of American attitudes to healthcare provided by the State, for example.
At times, I found myself wondering how one man could ever shoulder the burden of such responsibility.
Yet he never gives up hoping that he can make the world a better place.
This is a truly inspiring read. I can't recommend it highly enough.
---
For more book reviews from the "Friend" team, click here.
For more from Angela, read her Editor's Diary here.