Pineapple Bran Muffins With California Raisins
---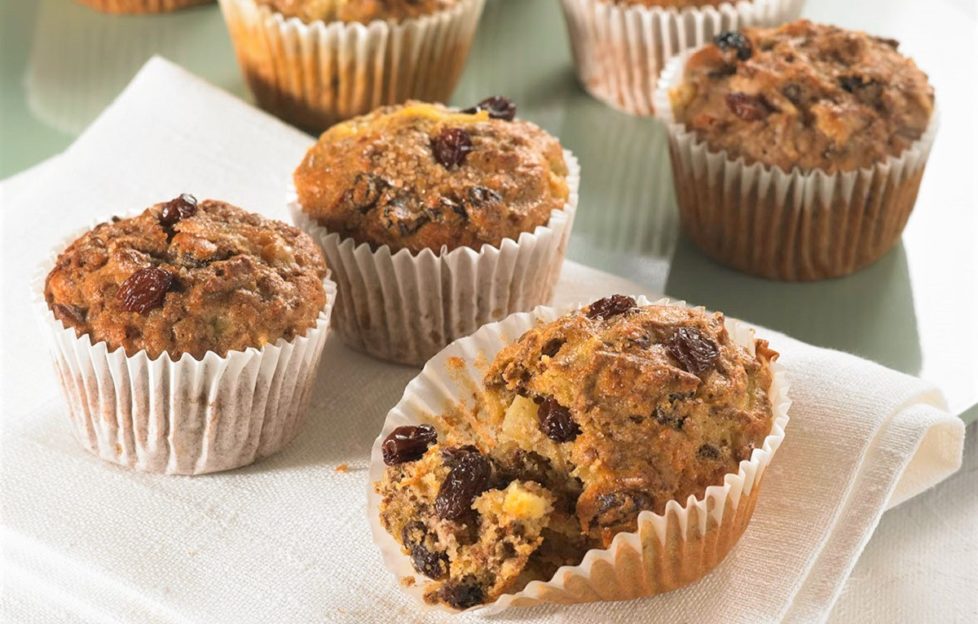 Image courtesy of California Raisins.
Ingredients
150 g (5½ oz) plain flour
2 tsp baking powder
¼ tsp bicarbonate of soda
90 g (3¼ oz) light brown sugar
90 g (3¼ oz) All-Bran
50 g (2 oz) California Raisins
50 g (2 oz) walnuts, chopped
150 g (5½ oz) pineapple, drained and chopped
1 large egg
125 ml (4 fl oz) milk
4 tbs vegetable oil
Demerara sugar, to sprinkle
Recipe courtesy of California Raisins.
Muffins are a incredibly versatile.
Need something quick for breakfast? Have a muffin. Need something sweet to keep you going in the afternoon? Have a muffin.
These Pineapple Bran Muffins With California Raisins are good for either occasion! Give them a try today.
Method:
Set the oven to 190 deg. C., 375 deg. F., Gas Mark 7. Line a muffin tin with 12 paper cases.
In a large bowl, place flour, baking powder, bicarbonate of soda, light brown sugar, All-Bran, California raisins, chopped walnuts and pineapple. Mix well together until evenly blended.
Place the egg, milk and oil in a bowl and whisk.
Add the liquid to the dry mix.
Divide mixture evenly between the 12 paper muffin cases. Sprinkle a little demerara sugar on top of each muffin.
Bake in the pre-heated oven for 25 to 30 minutes until the muffins are well risen and golden brown.
---
A fan of sweet treats? Try these Nutella + Cocoa Breakfast Oat Muffins!
Can't get to the shops just now for your "Friend", subscribe now by clicking here. It means your magazine will come straight to your door every week — all you have to do is put the kettle on!
You can also take out a digital subscription, meaning your issue will come straight to your computer, tablet or phone! And it's great value for money. Click here for more details.