This Week On Our Story Podcast: "Stella And The Spy"
---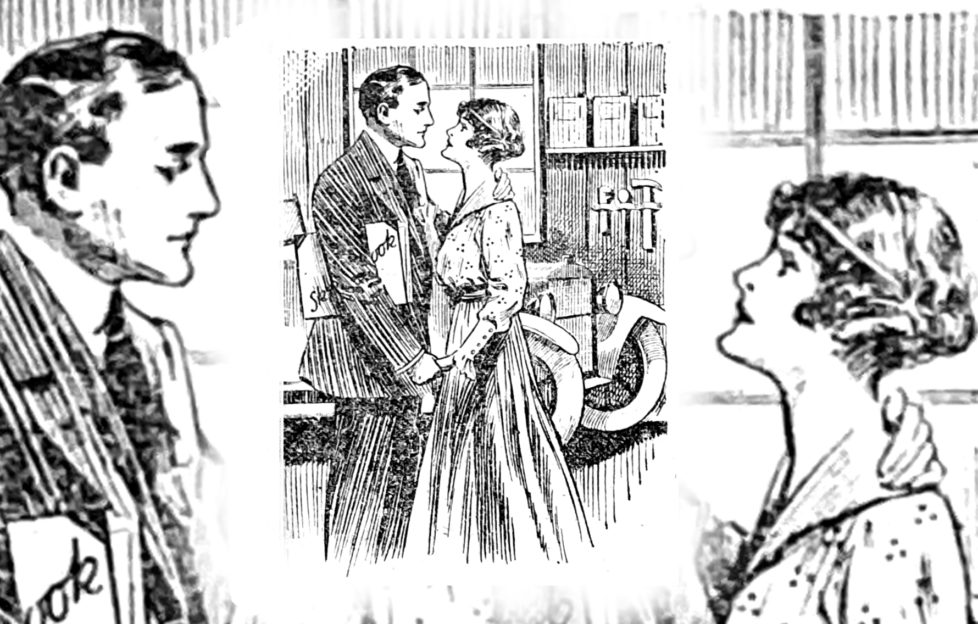 Illustration by DC Thomson Ltd.
This week on "Reading Between The Lines", our story podcast in association with the Oddfellows, we feature a story called "Stella And The Spy: The Romance Of A Spring Holiday", by Margaret Douglas.
"The People's Friend" first published this story in June 1917. Despite clocking in at 104 years old, we think it's aged well! Stella and her antics wouldn't be out of place in the magazine today.
It was an entertaining and funny romance, and this week's panel (Digital Ed Iain, Production Ed Judey, Marion from the Features team and David from the DC Thomson Archives) enjoyed getting together for a chat about it.
Some of the highlights from the episode include:
Learning that the author, Margaret Douglas, first came to the attention of the "Friend" by winning a writing competition. We published "Stella" early in Margaret's career as a contributor, which lasted nearly 15 years.
Shades of Enid Blyton in Stella's quest to "do something for her country"
Interestingly oblique references to World War I. The conflict had raged for three years by the time of publication, and would very much have been on the readers' mind
The connections between Raymond Carrol's life and the lives of several famous former DC Thomson staff members
A sly suggestion for a twist in the tale
If you'd like to give it a listen, click below:
We hope you enjoy it as much as we did! Do let us know your thoughts about it on Facebook or Twitter, or even leave us a review!
And if you're looking for the rest of our podcast episodes, you can find them here.
---
For more from the DC Thomson Archives, click here.