The Right Tools For The Job
---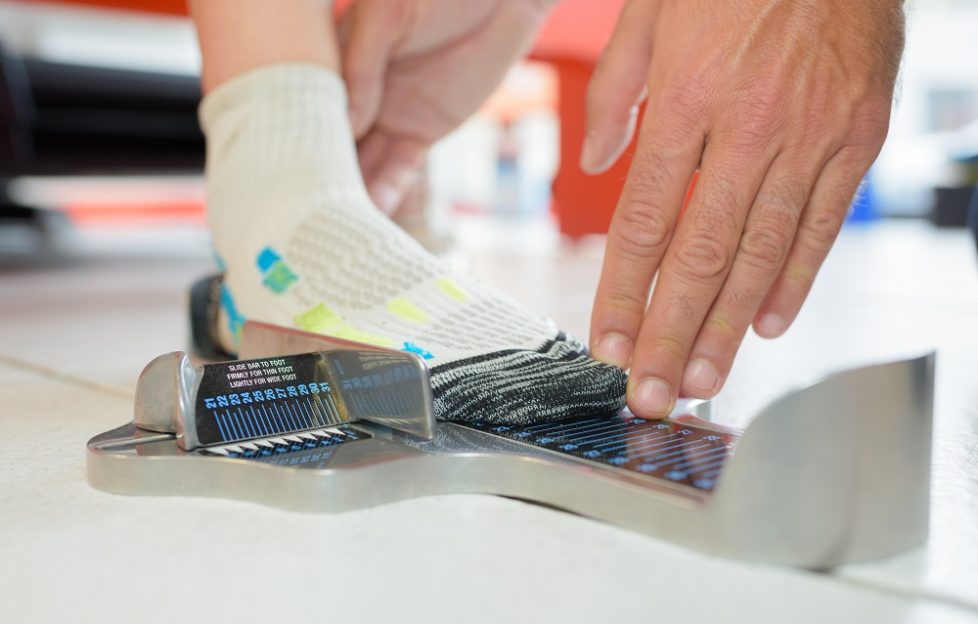 Shutterstock.
Do we still use the right tools for the job?
Our wee boy has just turned 1, and we've decided it's time to buy him some proper shoes.
He's standing up and walking whilst holding on to things, but not completely independently. It can't be far off, though, and we think a good set of shoes will help him deal with his first steps on grass, stones or sand.
It shows the age we live in, I guess, that our first instinct was to look online for help as to how to size him up and what to buy.
But both of us have memories of going to the local shoe shop and getting sized up in one of those sliding devices, before getting a perfectly fitted pair of shoes – even if we were never happy with the style!
Frankly, we should probably do the same for ourselves – I can't remember the last time I had mine double-checked. I'm fairly sure one foot is bigger than the other.
Leave it to the experts
A properly fitted pair of shoes are worth their weight in gold. I used to buy the same boots from the same company for about 20 years because they fitted like gloves, but sadly they don't make them anymore.
I even saw an advert for a company the other day that lets you enter your measurements and they'll send you a bespoke t-shirt – guaranteed to fit just as it should.
And no production line can produce a pasty as good as a hand-stuffed and hand-crimped one from the Westcountry. One of the things I really miss about living in Devon! Probably not the first time I've mentioned that . . .
I'd love to think we're coming back to appreciate this sort of thing. Experts. Good tailoring. Things made to last, and a demand for the people to repair them.
We've been watching a lot of "The Repair Shop" repeats recently, and aside from the all the emotion of it, it's such a pleasure to watch skilled people bringing things back to life.
There's an idea here . . .
It's even inspired me to write a feature about it. I'm trying to pull together something on young people taking on traditional trades.
You might think that there are just a few older practitioners of traditional craftsmanship, but the next generation is taking on the mantle surprisingly enthusiastically.
There's a whole cluster of young folk coming through for whom a deskbound life does not appeal. They'd rather be thatching a roof, shaping metal in the forge or making paper the traditional way. Real hands-on stuff.
I'm really enjoying the research into it.
Admittedly, the things they produce are a lot more expensive — the hand-painted globemakers, for one, sell products which retail in the thousands — but sometimes I wonder if we've forgotten the true value of things.
Right first time
There are comparisons with what we do, of course.
When it comes to celebrating Kate and William's tenth wedding anniversary (already?!), our Royal writer Ian Lloyd was the only choice — the right man for the job. And you'll see why in this week's issue!
Our writers know how to write for us, and they all do it so well – both in features and in the fiction. Nobody makes England look as splendid as Neil McAllister or Pat Coulter, and our Willie Shand is unparalleled as a writer covering Scotland. He has a story for every turn in the road…
We like to think there's a bit of craft to what we do in the "Friend", and we hope you think so, too. Oh, and by the way, if you do have any heritage skills or know anyone in your family who does – we'd love to hear from you!
Email us at peoplesfriend@dctmedia.co.uk!
---
You can read more Features blogs right here . . .