Walk A Mayday Mile For The RNLI
---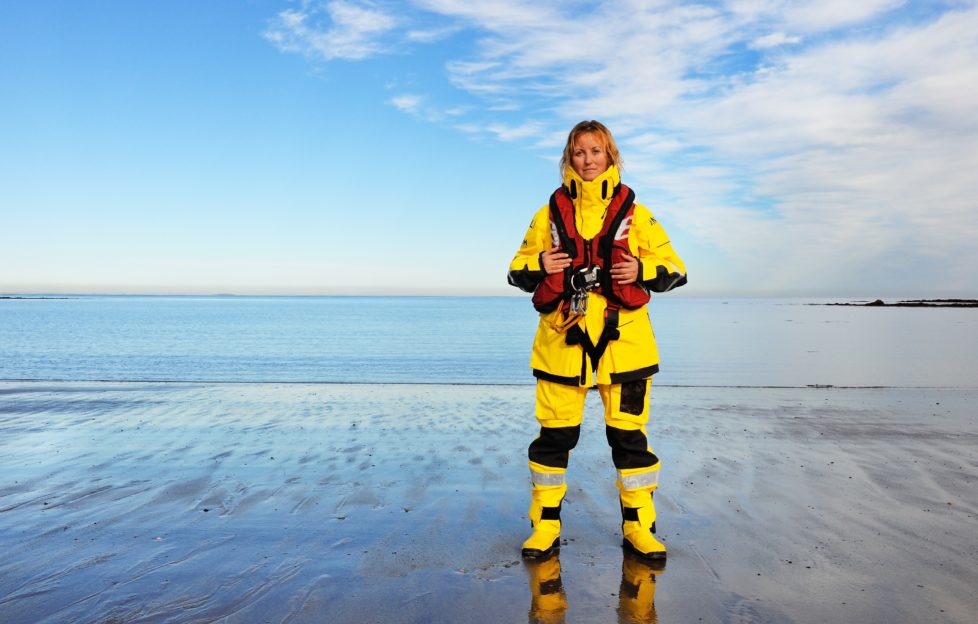 Photograph courtesy of the RNLI.
With lockdown restrictions easing and huge numbers of people expected to "staycation' at the British coast, the Royal National Lifeboat Institution (RNLI) is asking supporters to "step into action" and really "go the extra mile" to help raise essential funds.
For almost 200 years, RNLI lifesavers have bravely answered Mayday calls on coasts across the UK and Ireland.
But this May, it is the charity who are putting out an urgent call.
Answer the call
From May 1 – May 31, the RNLI hopes supporters will step into their crew's boots and take part in The Mayday Mile, to help ensure that their lifesaving services can continue to keep everyone safe this summer season.
The challenge asks you to cover at least one mile, whilst raising money for the RNLI through a dedicated Just Giving page. And you can tackle it any way you like! You can decide to run it, skate it, swim it, pace around your local park with your pet pooch — or even "welly-wang" it!
All monies raised through The Mayday Mile will give RNLI lifesavers the training, equipment, and kit that they need to rescue others and come home safe themselves.
"Many people will remember reports of packed beaches around the coastline from last summer, when Covid-19 restrictions were lifted. It was a hugely busy season for us at the RNLI," Peter Emmett, RNLI Engagement Lead, says.
"As another summer approaches, we're expecting more families than ever before to book a holiday in the UK and Ireland. This means that our lifesavers face an even bigger challenge in keeping everyone safe.
"Through The Mayday Mile, we're hoping to raise enough funds to keep our brave lifesavers ready to deal with emergencies. And to come home safe themselves.
"So please answer our Mayday call. Help us to get one step closer to the happy, fun, and safe summer which we all deserve this year!"
How your money helps
£25 could provide a pair of sea-going gloves to protect the RNLI's lifesavers from wind-chill and rope burn.
£55 could buy a pair of sturdy, protective, non-slip boots to keep volunteers sure-footed at sea.
£100 could help the RNLI to bring water safety lessons to school children for the summer season ahead.
The Mayday Mile challenge will be running from Saturday 1 May to Monday 31 May. Sign up and log your miles at RNLI.org/SupportMayday today!
You can also share your story and join the conversation on social media by using hashtag #MyMaydayMile.
---
For more on the charities we support here at "The People's Friend", visit our Helping Others pages.