Keeping Track Of Your Reading
---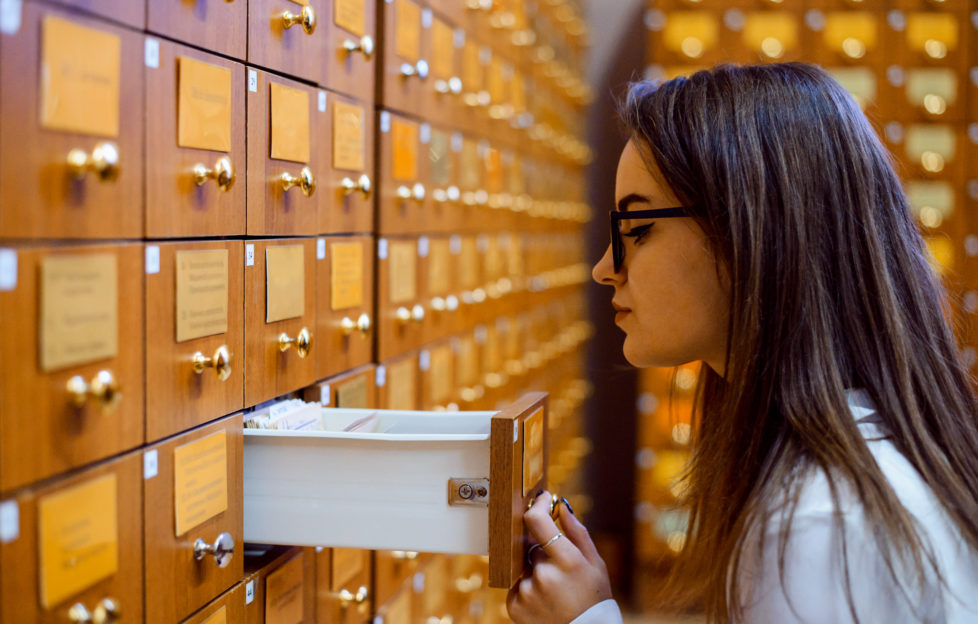 Shutterstock.
A while ago, our Tracey wrote a blog post and talked about keeping track of all the books she reads using journals.
I had my own journal that I kept updated for a time, but I've never been great at sticking to any kind of physical diary!
For me, I've really enjoyed trying out different cataloguing apps and websites. I find them much easier to keep up to date.
So, I thought I'd talk about a few of them in case you'd like to try them out, too.
Goodreads
Goodreads is the most popular of the book cataloguing tools out there. It can be downloaded as an app or used via its website.
Amazon acquired the company in 2016, so if you'd rather support a more independent platform, skip ahead to the next recommendations.
It has a huge database of books that you can add to your "want to read", "currently reading" or "read" lists.
You can also organise books into different "shelves" here – I have one for each year, one for the DC Thomson book club picks, and another for my all-time favourites.
There is also a reading challenge where you can choose a target amount of books to read in the year. Just catalogue when you finished reading the book to make it count towards the total.
And there is plenty of community activity. You can follow others with similar tastes, read thousands of reviews, scroll through lists of recommendations and take part in various reading challenges, too.
The Story Graph
The Story Graph was recommended to me by a friend at the DC Thomson book club.
It's for all those book lovers out there who'd like to see their reading journey represented in pie charts, percentages and graphs.
Now, normally when I see anything with a vague resemblance to maths, I make my excuses and make a hasty retreat.
But this is the exception – it gives you a real insight into the types of books you read. And it's surprisingly fascinating!
If you're stuck for which book to read next, you tell it what you're in the mood for – emotional, hopeful, fast-paced, mystery etc.
Put in your parameters and the app will give you plenty of books to fit the criteria!
You can also have a look to see if there are any upsetting themes or topics described in the book, so you can avoid an unpleasant reading experience.
Bookshelf – your virtual library
This app is simpler than the other two, but that's no bad thing!
You can add as many books as you want to your virtual shelves, add your own notes and give your rating.
One great feature is that you can select whether you've lent a book out to a friend. We've all lost books to this before when we can't remember who has what!
There is also a wishlist feature. So next time you go to a bookshop, you can pull up your list to remember what you wanted to buy next.
It doesn't have as many functions as the other two options on this list, but it does the job of keeping track of your books and does it well!
My verdict
My favourite is "The Story Graph" because I really like how it organises books into mood as well as genre.
I also like the stats side of it. It's like having a fitbit for reading!
---
For more from the "Friend" Fiction team, click here.