Knitting Preview: May 15, 2021 issue
---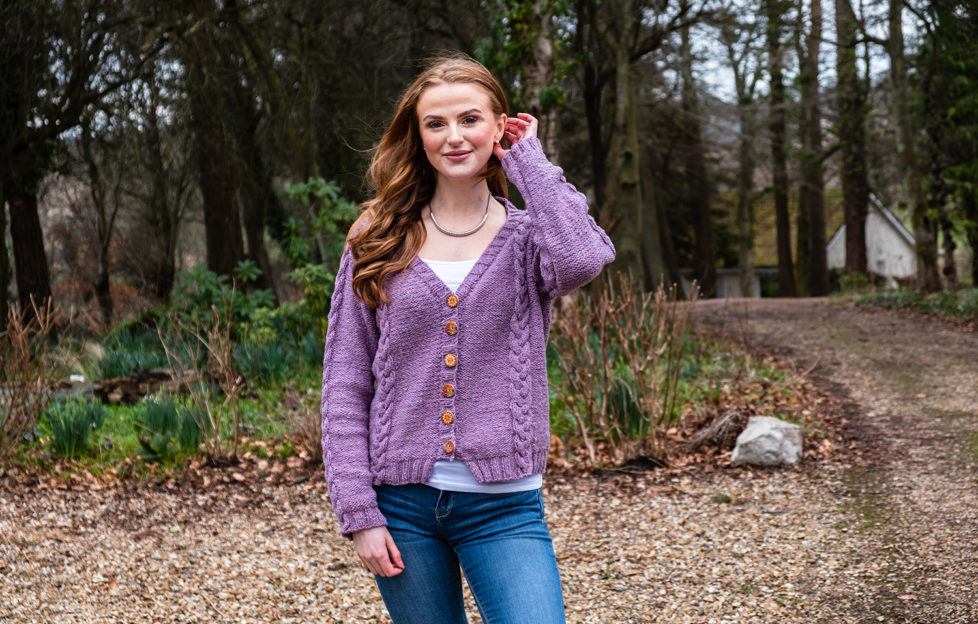 Photograph by Ally Stuart.
Have a look at our preview of the knitting pattern starring in our May 15 issue, out Wednesday.
We have a cabled cardigan that is perfect for this time of year.
Our V-neck cardigan is right on trend, blending casual comfort with traditional cables.
Instructions are available for eight sizes ranging from 81 cm (32 ins) to 117 cm (46 ins). Actual size is around 13 cm (5 ins) larger, which gives an easy fit.
The cardigan features Rico Fashion Modern Tweed Aran in shade Lilac (012). As the name suggests, there is a tweedy fleck running through the yarn. To find out more, to view the other shades available or to order direct, visit www.blacksheepwools.com.
This cardigan is graded intermediate. The cable panel works up over 9 stitches and 8 rows against a background of reverse stocking-stitch (purl 1 row, knit 1 row).  The design features on the back, too.
Finally, six buttons complete the look.
With the emphasis on casual wear suitable for indoor or out, we are certain this fits the bill!
Visit our Craft page for more craft content, and never miss an issue again with on of our great value subscriptions, delivering the "Friend" straight to your door.