Fiction Sneak Peek: May 15, 2021 Issue
---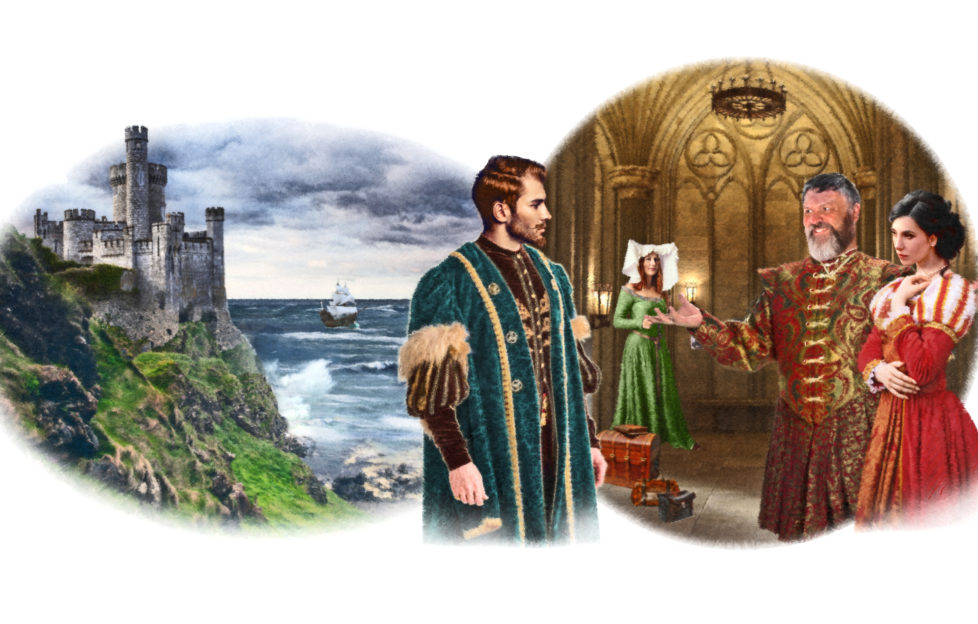 Artwork: Mandy Dixon
A wonderful week of reading is waiting for you in your "Friend", on sale Wednesday 12th May.
Seven Short Stories
Can one young woman update an old-fashioned house into the hip, 1960s home of her dreams? It's "Out With The Old", in our opening story by Alison Wassell. With a groovy 60s illustration by Andre Leonard.
Single dad, Cal, is doing the best he can in Gabrielle Mullarkey's "Feathering The Nest". With a heart-warming illustration by Pat Gregory.
Elly has a rare day off and she's determined to dress up for it, in Liz Filleul's fun story, "The Lunch Date".
Grace has always known that she was adopted, but is she ready to meet her birth mother? Find out in Lyn Franklin's moving short story, "A Mother's Love". Illustrated by Manon Gandiolle.
Parents have a guilty secret in "Brief Encounters", by Suzanne Ross Jones – and it's only a matter of time until they're found out! With a lovely accompanying illustration by Sarah Holliday.
Kim and Lucy have been inseparable since starting school, despite being very different. But recently, Lucy's noticed things changing…"My Best Friend" by Alison Carter is warmly illustrated by Mandy Murray.
It's Carrie's wedding day, and she's ready to stand at the altar. But it won't be for the first time…Deborah Tomlin's thoughtful short story, "Stand By Me", has an interesting perspective and is illustrated by Shutterstock.
Two Compelling Serials
Nicholas is determined to make his trip a success, in part three of "The Tanner's Son" – but how his host's daughter intrigues him…Pamela Kavanagh's serial, set in 1583, has dramatic accompanying artwork (above) by Mandy Dixon.
In the final part of "The Saturday Scribblers", Tina can't think of a better way to celebrate her birthday! Kate Blackadder's series has been wonderfully  illustrated by Ruth Blair. Look out for a brand new serial beginning next week.
Two Super Series
Nathans' driving lesson is more than he bargained for, in Stefania Hartley's "Tales From The Parish".
And in Glenda Young's "Riverside", it's Jim and Buster's time to shine!