Craft Preview: May 29, 2021 Issue
---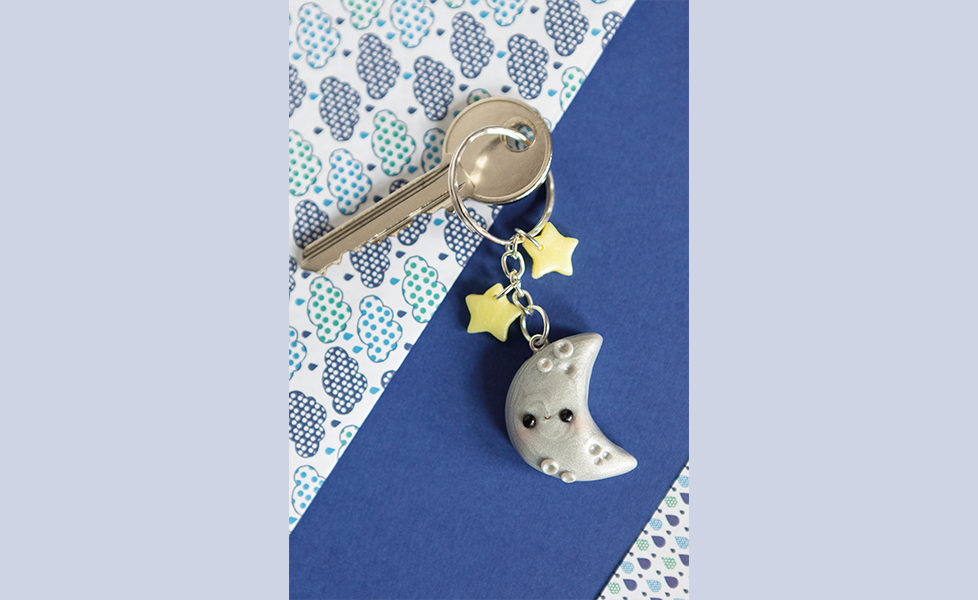 Photograph courtesy of Search Press.
This week, we have a clever little keyring for you to make.
Keyrings are always handy and make a very useful gift.
You make our keyring using polymer clay. The clay comes packaged ready to use, just shape it and bake in a household oven. There are a few tools needed and all the findings are available from craft shops or online
We have included step-by-step instructions as well as tips on conditioning your clay, so even if you are a complete beginner to this craft, you can have a go.
This is the ideal thing to make with children, too, as long as you supervise when they use the sharp tools and the oven. With the school holidays on the horizon, it is a great way to spend a few hours.
This design came from the book "20 To Craft: Kawaii Charms in Polymer Clay" by Ruth Thompson, published by Search Press and great value at just £4.99. Find out more about it at www.searchpress.com.
There are details in the magazine on how to order it with free UK p & p.
If you have never tried working in polymer clay before then this is the ideal make to get you started.
---
Has this preview piqued your interest? Click here for more great craft content.
Or you can subscribe to "The People's Friend" here. That way you'll never miss another one of our great patterns and projects!
A digital subscription means you can download every issue straight to your laptop, tablet or phone. Try it today.