Behind The Scenes With Fiction Team's Abbie
---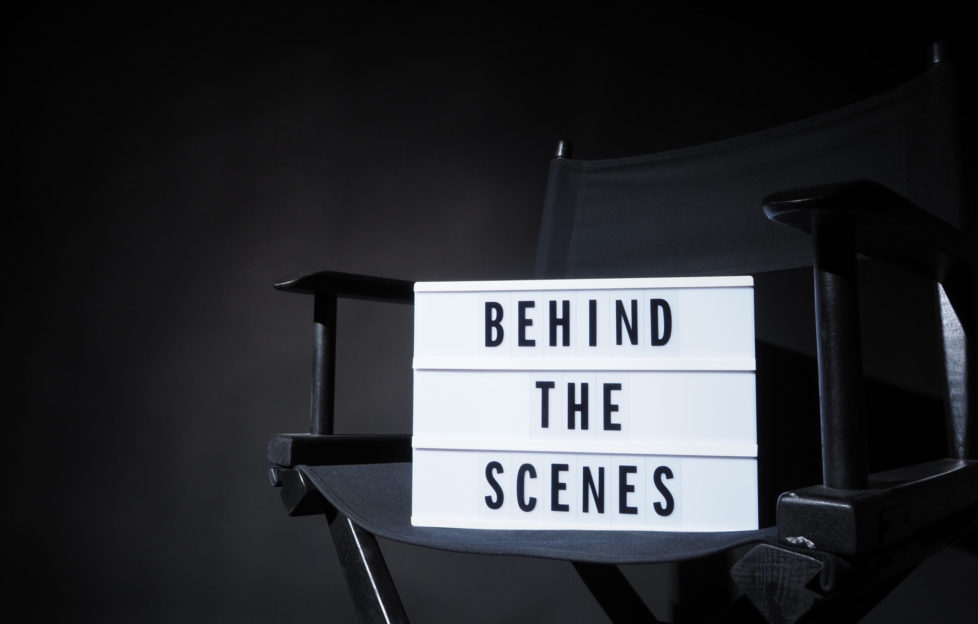 Shutterstock.
This week, it's my turn to take you behind the scenes for a week in a life on the "Friend" Fiction team!
When I first started on this job last year, Fiction Ed Lucy told me that every day would be different, and that there would always be something new to do.
Since I started, I've been asked to work on lots of different projects on top of my usual daily tasks from the Classics Collection to bookazines and the podcast.
So every week is a surprise at the "Friend", but there are certain things I do work on every week, too.
An Early Start
My week actually started on Saturday this week!
I was allowed to visit the office to drop off some poetry submissions in need of replies, and pick up more to take home and read.
Behind the Scenes: Monday
As Lucy mentioned in her post, the whole team looks through the latest weekly issue together on Monday mornings.
At these meetings, Digital Ed Iain also gives us an update on all things social media and lets us know what kind of blog posts he'd like us to write during the week, too.
After the weekend, the first thing on my agenda is to start on artwork briefs. Alan divvies up and assigns the stories that were bought or scheduled the previous week.
I love sending the brief over to Illustrations Ed Manon and then seeing the artwork that comes back from our amazing artists a week or so later!
Behind the Scenes: Tuesday
The Fiction team meeting takes place on a Tuesday morning.
This week, our Manon took over to suggest a new process to streamline the admin side of things.
It's amazing how much time admin can take up. Everything is logged so we can keep a record of where a story is up to in the process.
Tuesday morning is also when we have our Writing Hour on Twitter. While I waited to make sure everyone had time to ask questions, I worked on more artwork briefs.
The stories I read were all 2000-word stories or under, so I looked for fitting illustrations on Shutterstock.
I also checked on a poem to make sure it was properly credited before it goes to press.
I collated all the questions and answers from the Writing Hour Roundup in the afternoon, but there were so many questions this week that I decided to finish it off on Wednesday morning. Not a bad thing!
Behind the Scenes: Wednesday
This morning I needed to jump on to my emails and get back to some writers.
Wednesday is payment cut-off day. I wrote out payment slips for the poetry and stories I've bought this week for our admin team to process.
We'd be lost without our admin team. They're some of our unsung heroes!
After that, I finished off the Writing Hour Roundup and let Digital Ed Iain know it was good to go.
I wrote this blog in the late afternoon, so it will be ready to post on Thursday.
Behind the Scenes: Thursday
Thursdays are where I catch up on lots of reading. I plan to read through stories from my published writers.
I'm in charge of the story prompt blog post this week. Second on my to-do list is to write something for that. I think I know what I'm going to do it on . . . it's maybe a little "out there!"
Something else I need to do this week is plan the next web serial. "The Mystery of Anna Grace" by Louise McIvor is coming to an end soon. I need to make sure another one is ready to go.
I'll ask Alan to suggest an historical serial we can use, then section it into web instalments. It's always quite fun to read these as I go, so I'll have an enjoyable afternoon!
Behind the Scenes: Friday
Friday means more reading! Again, I'll read through stories from my published writers and possibly dip into the new USM email inbox if I have time.
I'll need to finish off sectioning up the new web serial and then I'll start scheduling each instalment to post on the blog.
One final task for Friday will be to start planning which poems I'd like to reserve for the Autumn Special. Choosing the poetry is pretty tough because I have so many great poems in stock.
Speaking of choosing poetry, I'll need to have chosen all the poems for the small books – the Annual, The Friendship Book and The Fireside Book – by the end of June, so I already have something on my to-do list to focus on next week.
At 4.30pm, it'll be time to relax during our Fiction team chat. It's great to unwind at the end of a busy week, and work chat is positively banned.
Last week, I hosted a short Eurovision quiz which went down a treat!
Lucy was right – a week on The People's Friend is always unique and busy, but never, ever boring!