Our Favourite Books With Film Adaptations
---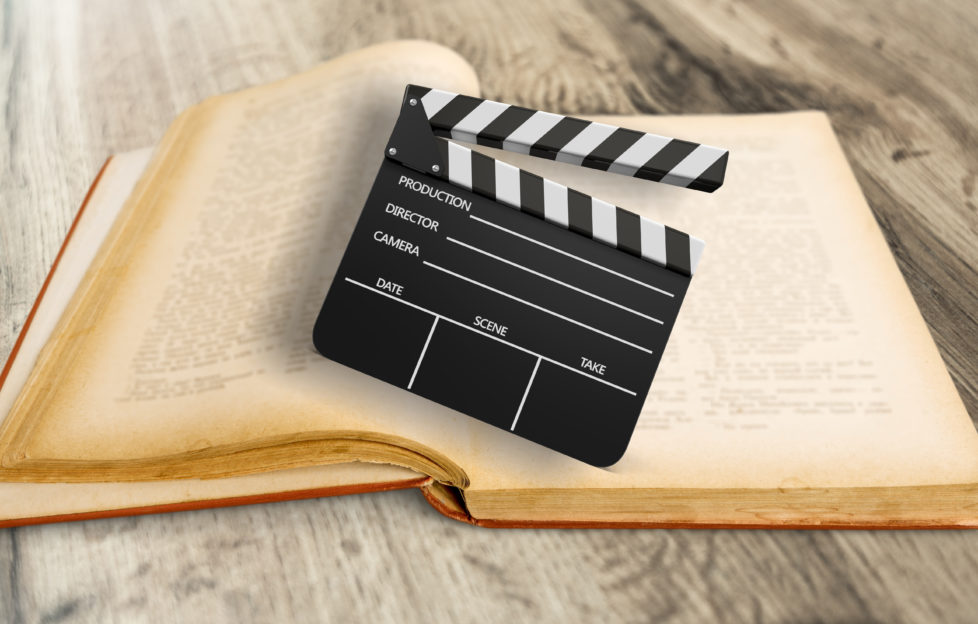 Shutterstock.
Books are not just a rich source of inspiration for other authors. As the number of books with film adaptations show, they're also a great resource for producers, writers and directors!
Seeing one of your favourite reads adapted for the screen can be exciting, but it can also be a little worrying. What if they don't do it justice? Or if it's totally different from the way you imagined it?
What if they turn a relatively short, straight-forward narrative into three "blockbuster" movies, each of which is worse than the last?
Here, we round up some of the "Friend" teams favourite books with TV and film versions. Though some of them aren't too bad, it's fair to say that books are hard to beat . . .
"The Lost City Of Z", by David Grann
This take on the adventurous, short life of British explorer Percy Fawcett was adapted into a film of the same name starring Charlie Hunnam in 2017.
Digital Ed Iain loved two things about this book: the unsettlingly visceral descriptions of the hardships Fawcett and his team encountered in the Amazon, and the present day story of journalist Grann searching for information on his subject.
Sadly, neither of these things were terribly well presented in the film version. And while some of the supporting characters were well portrayed — in particular Robert Pattinson's explorer Henry Costin and Angus Macfadyen's James Murray — the central character of Fawcett isn't realised as fully as in the book, which makes it difficult to care too much about what happens to him.
Verdict: read the book instead.
"Little Women", by Louisa May Alcott
This literary classic has been adapted for the screen several times, most recently in 2019.
Director Greta Gerwig's work didn't just receive praise for leaving the majority of Alcott's dialogue in tact, but also (unusually) for the changes to she chose to make to the source material.
The two most obvious of these changes are:
choosing to encompass the events of both "Little Women" and its follow-up, "Good Wives", and
making the author of these tales not Alcott herself, but the fiery Jo March instead
We therefore follow the March sisters further along in their lives, and also (if it were possible!) become even more invested in their story as it is told by Jo.
Verdict: Mairi from the Features team would wholeheartedly recommend the book for fans of the film.
Get your copy today from Bookshop.org.
"Do Androids Dream Of Electric Sheep?", by Philip K. Dick
This seminal work of science fiction was adapted into the cult classic film "Blade Runner" in 1982.
Both film and novella follow bounty hunter Rick Deckard, who works for the San Francisco Police Department. Deckard's job is to "retire" replicants — androids posing as humans.
Fiction team's Alan watched the film before picking up the book, so director Ridley Scott's visual style influenced how he imagined the futuristic landscapes. But he found that the novel took more time to explore Deckard's character, and invested the reader more in his psychology than the film was able to show.
Verdict: experience them both, you won't regret it.
Buy your copy today from Waterstones.
These two last points are probably the main dividing lines between books and film adaptations.
Films necessarily focus on visuals, and can sometimes present spectacular scenes the average reader would never have dreamed of, as in the San Francisco of "Blade Runner" and the Amazon rainforest of "The Lost City Of Z", or use subtle lighting, colour and camera tricks to alter the tone of scenes, characters and dialogue, as in "Little Women".
But books can really delve into the inner workings of a character's mind. They can take you along for the ride, whether you want to go or not!
---
For more book reviews from "The People's Friend" team, click here.