"The Lost Art Of Letter Writing" By Menna Van Praag
---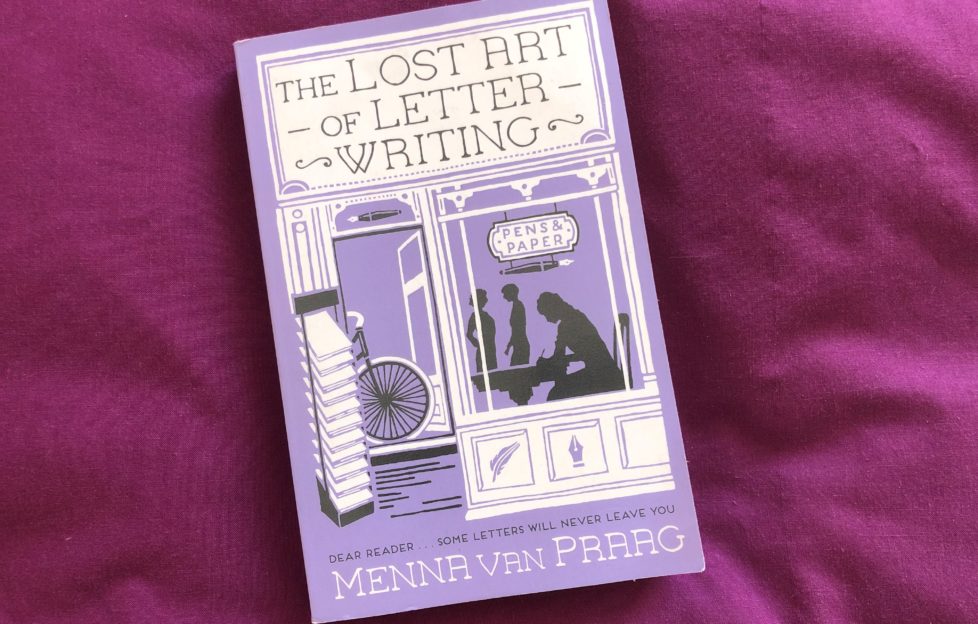 Photograph by Lisa Crow.
For a book I had never planned to read, "The Lost Art Of Letter Writing" by Menna Van Praag turned out to be very enjoyable.
After a mix-up over Christmas presents, my mother-in-law gave me this book instead of "The Lost Art Of Handwriting".
I'm pleased Pat did give me the wrong book, though. Set in Cambridge, this unusual novel has a quaint, down-to-earth feel to it.
Well, that's until, quite out of the blue, one character sees someone outside his window, hovering on the grass.
It took me by surprise
It jarred so much with what I had read of the book up to that point that I had to read the sentence again. Yes, the character was hovering!
Not having read any of this author's books before, I hadn't known what to expect.
However, the otherworldly element didn't put me off, and it was one of those books that I felt like I couldn't put down. If you can suspend your disbelief for a while, this is a book full of charm and well worth a read.
In fact, I enjoyed the book so much, I have decided to read more of Menna Van Praag's books. Apparently, her characters overlap across different novels, and I would like to read more about them.
They hold the truth to her family's past
"The Lost Art Of Letter Writing" is about a little shop run by Clara Cohen, where people can go to write letters to anyone they want, dead or alive.
Clara also writes letters anonymously to people whom she feels could do with a few words of advice and encouragement.
One plotline sees Clara discovering a pile of letters written in Dutch. As they hold the truth to her family's past, she travels to Amsterdam to uncover her ancestors' secrets. The book then moves between past and present, as we learn what the letters said and what that means for Clara.
The letter writing element appealed to me, as I wrote letters to family during lockdown. I like the old-school method of communication. That is why I wanted to read the handwriting book!
I have letters that I will keep forever from people still in my life, and others who have since passed away.
That's why the idea of a tiny shop where people go to write on beautiful paper with specific pens appealed to me so much.
I would definitely recommend "The Lost Art Of Letter Writing".
---
For more book reviews from the "Friend" team, click here.