Features Sneak Peek: June 19, 2021
---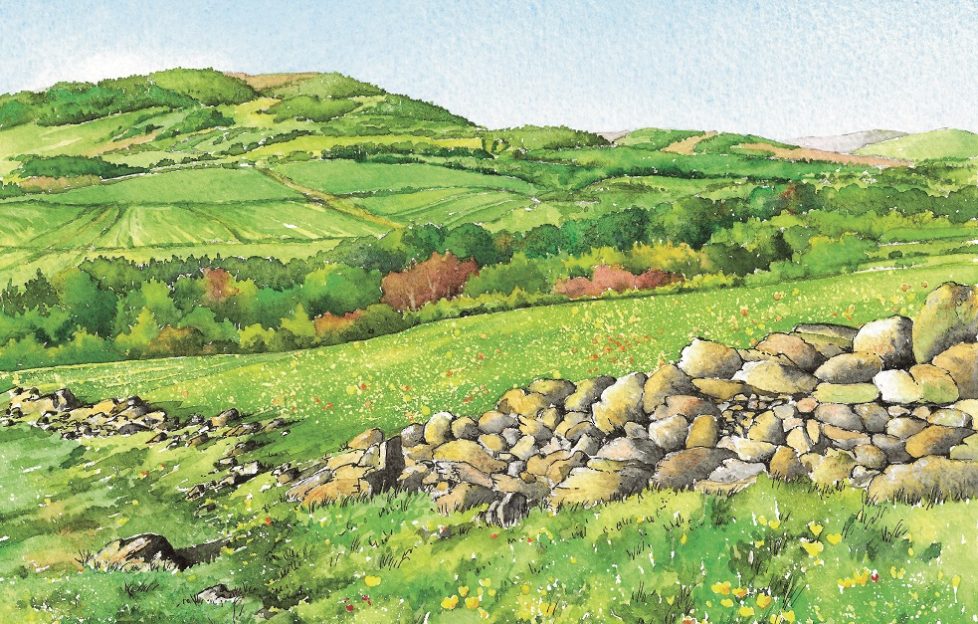 Illustration by DC Thomson.
Willie Shand wanders along gorgeous Glen Prosen in our June 19, 2021 issue.
Willie joins a long history of explorers who delighted in the peaceful views of the Angus glen. It was here that Captain Robert Falcon Scott and Dr Edward Adrian Wilson planned their ill-fated expedition to the South Pole.
There is now a magnificent carved granite monument at Scott's View in Glen Prosen. The monument, erected in 2012, depicts Scott and Wilson, penguins, dogs and horses as well as a route map of the voyage. It's worth a visit.
We will also visit the ruins of the cottage where the operatic soprano Dame Nellie Melba was born just before her family emigrated to Australia.
It's easy to forget just how magical it is to escape all the noise of our modern world, but a day in Glen Prosen certainly gives you the opportunity to press the reset button.
Dedicated To Wildlife
Pat Coulter celebrates the extraordinary life of conservationist Sir Peter Scott, founder of the Wildfowl & Wetlands Trust.
As well as becoming a conservationist and naturalist, multi-talented Peter excelled as a wildlife artist, renowned for painting huge canvases filled with dramatic skies and his beloved wild geese and ducks on the wing.
After setting up the Wildfowl & Wetlands Trust, Peter brought back the Hawaiian goose from the brink. Read more about Peter in the magazine.
Trowel Blazers
The successes of pioneering female archaeologists are once again being celebrated. This is all thanks to four archaeology and palaeontology buffs who dug into the lives of great figures from yesteryear, with the efforts of the
TrowelBlazers Project
.
TrowelBlazers was originally set up in 2013, and the founders wanted their website to have biographies about the archaeologists. The four founders wrote everything, but then users started suggesting women who should feature and offering to write the biographies.
They now have over two hundred articles. Bill Gibb finds out more.
Band Of Builders
There are 3.1 million construction workers employed in the UK. Many of them are self-employed, so when disaster strikes there is nowhere to turn. This is where the
Band Of Builders
charity steps in.
Band of Builders arrange building projects to help their workmates who have fallen on hard times. Sometimes it's an illness, sometimes it's a work accident, and sometimes there is a child of a builder who has a life-limiting illness. Olivia Greenway finds out more.
Elsewhere, we have a collection of staycation recipes for you to create your holiday favourites at home. Plus we have a knitting pattern to make a waistcoat. There is so much more in the magazine. Don't miss out!
---
Has this sneak peek at our June 19, 2021 issue encouraged you to subscribe to the "Friend"? Click here. If you do, your "Friend" will come straight to your doorstep! 
You can also take out a digital subscription, meaning your issue will come straight to your computer, tablet or phone! And it's great value for money. Click here for a sneak peek at that!