Willie's View: Fife's Ancient Capital
---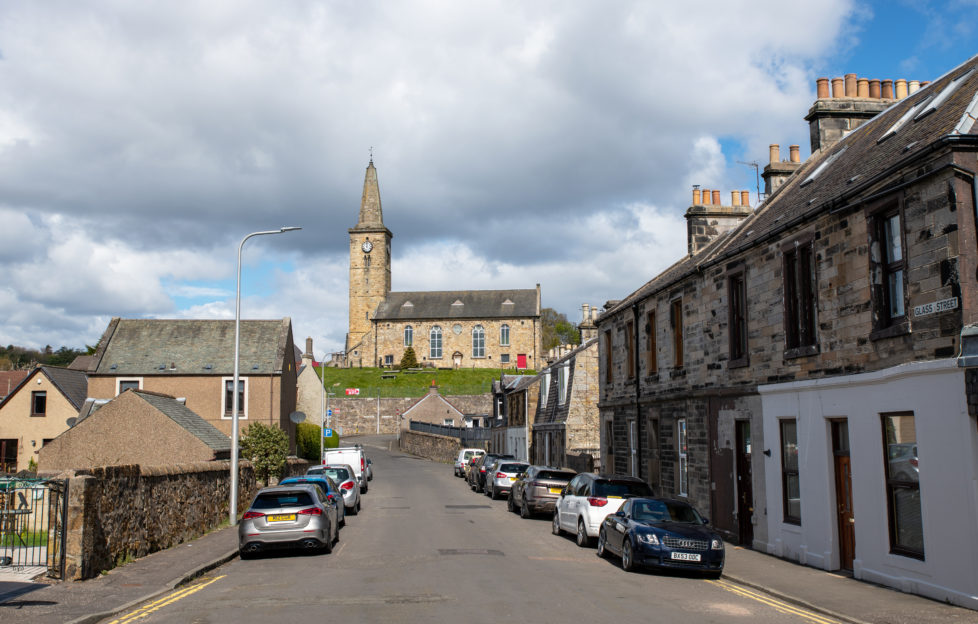 Photograph by Willie Shand.
This week, Willie pays a visit to Fife's ancient capital – the wee village of Markinch.
Immediately west of Glenrothes, and six miles inland from Leven, sits the ancient capital of Fife at Markinch.
And, in Markinch, anything that's described as "old" is well-deserving of its title.
The Norman tower of the kirk of St Drostan was standing here in the early 1200s. It was almost half a century old when Edward I paid it a visit. Long before the tower, even, St Drostan preached from its elevated site back in the late 500s. He was a nephew of Columba.
Ancient tracks
Having left the car in the car park below the kirk, my walk today was to take me along the ancient track of the Braes Loan. I passed the cemetery on Dalginch Hill where the Capital, then known as Dalginch, once stood.
Then it was on over Cuinin Hill to the village of Star. Through the reserve of Star Moss and Kirkforthar and back by Balbirnie Stone Circle. The grand mansion of Balbirnie, now a hotel, was built in 1777 for the Balfour family.
Star was once the home of writer Annie S. Swan, who contributed to the "Friend" for some 60 years.
An interesting stone in Markinch that could no doubt tell a few good stories is the well-weathered "Stob Cross". It's likely to have been an old boundary or "girth" stone, marking the limit of the kirk's sanctuary.
Sneak Peek!
Probably as old as the kirk tower are the carved stones forming a niche built into the adjacent Session House. Within the recess is a wee window where, from inside, the elders could – on a Sunday – see if anyone tried to sneak past without putting something into the collection plate!

---
Read more of Willie's blogs and our chats with him, including when Willie visited Fife's ancient capital on his journey along Fife's Pilgrim Way.
And don't miss Willie's travels in the weekly magazine – easy not to do with one of our subscriptions!