Knitting Preview: July 3, 2021 Issue
---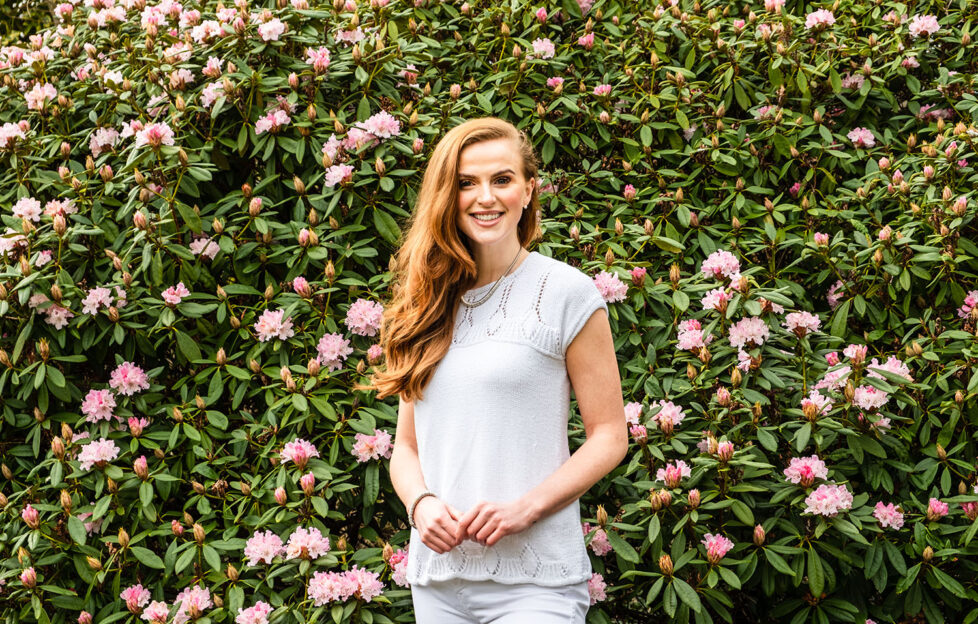 Photograph by Ally Stuart.
Keep your cool in our diamond-patterned sleeveless top.
Temperatures may be rising but you will look cool and poised in our lovely top knitted in Stylecraft Naturals Bamboo+Cotton yarn. This natural fibre yarn is soft, comfortable to wear and ideal for anyone with sensitive skin.
To find out more about it or to view the wide range of shades available, visit www.stylecraft-yarns.co.uk.
Our top comes in six sizes ranging from 76/81 cm (30/32 ins) to 127/132 cm (50/52 ins). Actual size is around 13/8 cm (5/3 ins) larger so we recommend you make your usual size.
The diamond pattern features along the top and bottom of the garment and you work it over 20 rows.
The main body of the top features stocking-stitch (knit one row, purl one row) so it should not take too long to make.
Finally, this top is great value, costing £12 – £20 to make.
We love it and hope you do, too.
---
Are you looking forward to the chance to make our sleeveless top? Remember, we have lots more great craft content on our website.
Or you can subscribe to "The People's Friend" here. That way you'll never miss another one of our great patterns and projects!
A digital subscription means you can download every issue straight to your laptop, tablet or phone. Try it today!