Features Sneak Peek: July 10, 2021 issue
---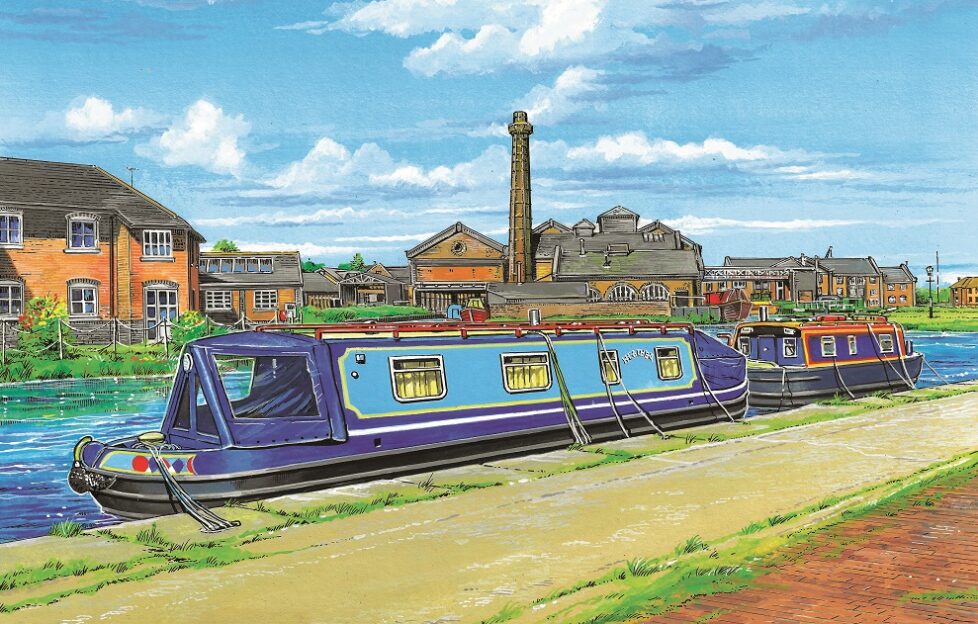 Illustration by DC Thomson Ltd.
Neil McAllister enjoys the many delights on offer in the Cheshire canal town of Ellesmere Port in our July 10, 2021 issue.
Most visitors to the area come to spend time and money in Cheshire Oaks, the massive shopping centre and biggest attraction. However, this mall is more than just shops. Here, you will also find cinemas, restaurants, bowling alleys and even hotels to allow shopaholics an extended visit.
While we are here, we'll visit Blue Planet, an aquarium with a great variety of sharks. Visitors can view them in a transparent tunnel, so you don't have to worry about getting wet!
Although Neil has visited the National Waterways Museum many times, the tourist attraction is always worth a visit.
Sing In The City
Kirsty Baird has always found that singing makes her feel better. The feeling of positivity that it brings is something that she has brought to countless others.
Kirsty, who lives in Edinburgh, founded Sing In The City, which runs 18 choirs with over 1,000 members who have found joy, freedom and friendship through singing and just having a natter.
Kirsty has proved such an inspiration that she was awarded the British Empire Medal, following a nomination from one of those whose life she has enriched.
As well as changing the lives of members, the choirs have raised well over £100,000 for charitable causes. Bill Gibb finds out more.
Khalsa Aid
Throughout recent floods, famines and hardships, one organisation has popped up constantly, providing aid and support to the needy and vulnerable.
Wherever there's a disaster, Khalsa Aid are there to help. Founder Ravi Singh founded the organisation back in 1999.
News footage depicting fleeing Kosovan refugees affected Ravi, and he appealed to the Sikh community, who were celebrating 300 years of the Khalsa, their core teachings.
Within two weeks, they had hired two trucks and a van to set off from Slough to the Albanian border with clothing, food and medical supplies.
Khalsa Aid has since evolved from a handful of volunteers to a worldwide organisation with tens of thousands of active participants. Ali Henderson finds out more.
Margaret Calvert
You may not be familiar with the name Margaret Calvert. However, the graphic designer's work is seen by thousands of people every day.
Drive along any road and you will see signage that can be attributed to the eighty-six year old artist.
It is thanks to Margaret that colours are used on signs to differentiate categories of roads.
Margaret was awarded an OBE in 2016. Lorna Cowan finds out more.
Elsewhere, we have a collection of tasty curries that will help you to cool down when it's hot. Plus we have a knitting pattern to make a casual top. There is so much more in the magazine. Don't miss out!
---
Has this sneak peek at our July 10, 2021 issue encouraged you to subscribe to the "Friend"? Click here. If you do, your "Friend" will come straight to your doorstep! 
You can also take out a digital subscription, meaning your issue will come straight to your computer, tablet or phone! And it's great value for money. Click here for a sneak peek at that!