Craft Preview: July 17, 2021 Issue
---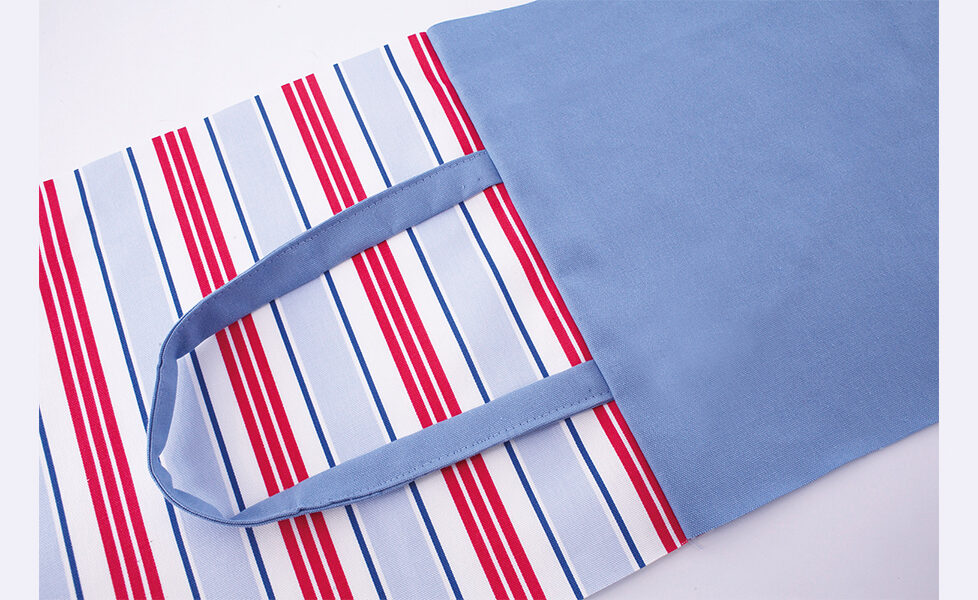 Photograph courtesy of Search Press.
Show off your green credentials with a colourful handmade tote.
Ideal for the beach or the high street, our tote is also a great way of showcasing your sewing skills.
We used a striped curtain fabric for our bag but any strong cotton would be ideal.
You will need two squares patterned fabric measuring 35.5 cm (14 ins) for outer bag and a 35.5 cm
X 15 cm piece for pocket plus lining fabric, strips for the handles and bias binding.
This is a perfect way to use up fabric from your stash.
Don't worry if you are new to stitching or have not made a bag before, we have step-by-step instructions with photographs accompanying the stages of stitching and making up.
This project came from the book, "Half Yard Summer Collection" by Debbie Shore, published by Search Press, RRP £14.99. You can order direct from www.searchpress.com and you will find details of a post free (UK) offer in the magazine.
We are all doing our bit to help the environment, and a tote bag you can use over and over again, is a great way to help.
---
If our handmade tote has you feeling crafty, remember there's lots more great projects on our website.
Or you can subscribe to "The People's Friend" here. That way you'll never miss another one of our great patterns and projects!
A digital subscription means you can download every issue straight to your laptop, tablet or phone. Try it today!