Deliciously Moreish Jam Sandwich Shortbread
---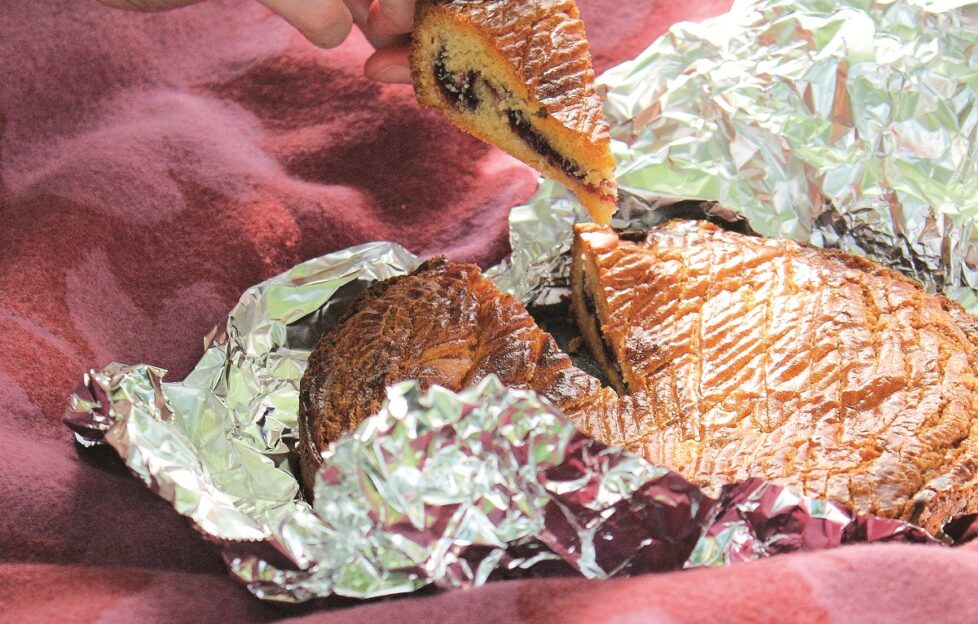 Photograph by Johnathan Bell, courtesy of Kyle Books.
Ingredients
225 g (8 oz) self-raising flour, sifted
110 g (4 oz) golden caster sugar
11o g (4 oz) icing sugar, sifted
225 g lightly salted butter, diced (if using a Breton salted butter, use half and half with unsalted)
5 medium egg yolks
¼ tsp vanilla extract
125 g (4½ oz) jam (wild strawberry, fruits of the forest, etc.)
1 egg yolk, blended with 1 tsp water
Recipe from "The Camping Cookbook" by Annie Bell.
Hope everyone's enjoying the recipes from Annie Bell's "The Camping Cookbook" in our Special 212! Here's a scrumptious jam sandwich shortbread — a bonus treat from Annie's selection.
This one you make before you set off for your trip. It will last a few days in an airtight tin, if you can resist eating it all straightaway!
Annie says it's a Breton speciality, a deliciously cakey shortbread-type cake with a gooey heart of strawberry jam. The secret of its success lies in the salty butter.
Ready to bake?
Place the flour, both sugars and the butter in the bowl of a food processor and whiz until the mixture is crumb-like.
Blend the egg yolks with the vanilla in a bowl, then add to the dry ingredients and whiz to a soft, sticky dough. Wrap this in clingfilm and chill in the fridge for at least a couple of hours.
Pre-heat the oven to 190 deg. C., 375 deg. F., Gas Mark 5, and butter a 20 cm (8 in) cake tin at least 5 cm (2 in) deep, with a removable base.
Press half the dough into the tin, laying a sheet of clingfilm over the top and smoothing it with your fingers, then remove the clingfilm.
Work the jam in a bowl to loosen it, and spread it over the surface of the dough to within 1 cm (½ in) of the rim.
Roll out the remainder of the dough on a well-floured surface (it will still be quite sticky) into a circle fractionally larger than the cake tin. Lay this on top of the jam and press it into place, tidying the edges using your fingers. Liberally paint the surface with the egg wash, and make a lattice pattern using the tines of a fork.
Bake in the pre-heated oven for about 45 minutes, until deeply golden, crusty and risen.
Run a knife around the collar and leave it to cool (it will sink in the middle) then remove the collar. This cake will keep for several days in an airtight container. Serve cut into wedges.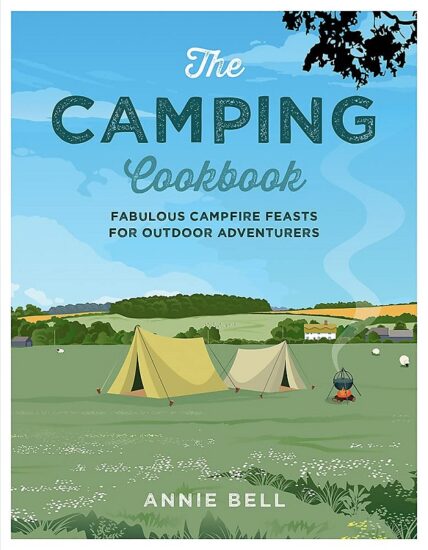 This recipe and photograph is from "The Camping Cookbook" by Annie Bell with photographs by Johnathan Bell (Kyle Books, £10.99).
---
Jam Sandwich Shortbread got you feeling peckish? For more recipes from "The People's Friend", click here to visit our Cookery pages.