Features Sneak Peek: Special 212
---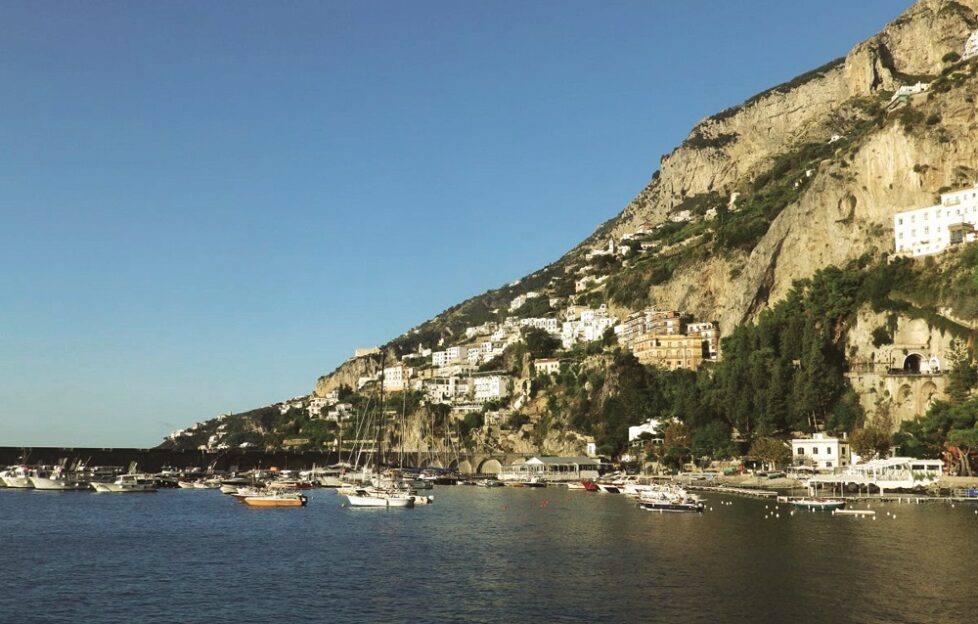 Photograph by Lorna Cowan.
Our brand-new Special 212 is on sale now. Here's a glimpse of what you can expect to look forward to inside the magazine.
The amazing Amalfi Coast
Join Lorna Cowan on a sailing adventure along one of the world's most spectacular coastlines.
Amalfi has long enchanted visitors and it didn't take Lorna long to discover why. One highlight was a visit to the fascinating Le Fumarole Beach, where locals cook fresh seafood on the hot vapour bubbling on the sand.
Sorrento was also on the itinerary. The historic town perches on dramatic cliffs, and it's a joy to wander around its maze of cobbled streets.
However, it was Capri that Lorna was particularly excited about. She had wanted to visit this part of the world since she was just ten years old. She was not disappointed.
An island odyssey
Polly Pullar takes us on a magical journey around the Small Isles off the coast of Scotland.
In Part One of Polly's feature, she reveals what she likes in particular about Muck and Rum. She takes us on a little visual island tour from past visits.
From rockpools to wildflowers, these islands are all very picturesque. Perhaps Polly might inspire you when it comes to making trips of your own.
Josie George
Lisa on the Features Team chats to Josie George, who found a novel way of making a statement on climate change. Josie knitted a temperature scarf over the course of a year to track weather conditions.
With each colour in the scarf representing degrees in temperature or conditions such as rain or sun, the project was an interesting way to record weather changes.
Josie also recently had a book published. The memoir, "A Still Life" is an autobiography depicting life through the eyes of someone suffering from chronic illness. In spite of her health issues, Josie is far from idle and has carved a career for herself as a writer.
Rentstart
Dean lost everything he had in a house fire, but a local charity helped him get back on track.
Helen Watson founded Rentstart in 2001. Aware of the difficulties homeless people have, Helen wanted to make a difference. She realised it can be almost impossible for this group of people to rent local authority housing. Rentstart was created to lend them a deposit to enable them to get back on their feet.
Janey Swanson finds out more.
Elsewhere in Special 212, Garry Fraser finds out about how cinema organist Richard Hills is keeping an old tradition going, and we have a feature on Sir Walter Scott, 250 years after his birth. Plus we have a beautiful crochet pattern to make bold and bright cases for your tablet or phone.
There is far too much to mention here. To be sure that you don't miss out on anything, get your copy today.
We do hope you enjoy it. Let us know what you think.
---
And if you love Special 212, you can subscribe to make sure you never miss another issue.
In fact, we'll have them delivered straight to your door! Click here for more information.