"The Word Is Murder", By Anthony Horowitz
---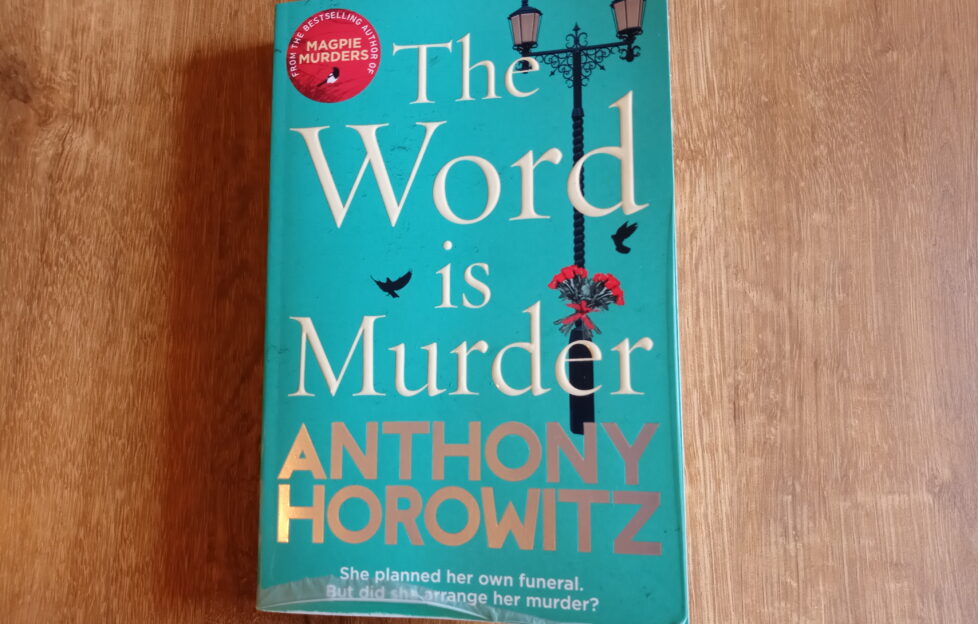 Photograph by Angela Gilchrist.
The next title my Book Club intend to read is "The Sentence Is Death" by Anthony Horowitz. But it's actually the second book in a series, and the linear reader in me couldn't start there! So I decided to read "The Word Is Murder" first.
And I'm glad I did, because I loved it!
Anthony Horowitz is best-known as the creator and writer of TV favourites such as "Midsomer Murders" and "Foyle's War". He is also the author of the popular Alex Rider series of spy stories for teenagers.
"The Word Is Murder" introduces detective Daniel Hawthorne, an ex policeman who helps his former colleagues with particularly puzzling cases. He is not always the most likeable of characters.
So far, so standard. But, in a very novel twist, the author appears in the book as himself. He's drafted on to the case by Hawthorne, who wants Anthony Horowitz to write a "true crime" book about him.
The murder victim is a woman who had just arranged her own funeral, six hours before her demise. Is it a coincidence? Of course not.
There are lots of twists and turns to come as Hawthorne investigates in his own inimitable way. Which mainly involves annoying Anthony, who frequently regrets ever agreeing to the project!
It's this unusual device that makes the book stand out for me. I really enjoyed the blurring of fact and fiction, which was unlike anything I'd ever read before. It's playful, it's fun and it's very, very readable.
It feels fresh and different in a crowded genre which can, in my opinion, struggle to find new ways to surprise.
I'm not a huge fan of crime fiction, but this is the second Anthony Horowitz book I've read. The first, "Moriarty", made a massive impression on me, and I heartily recommend it. I just can't say anything whatsoever about it for fear of spoilers!
Suffice to say that it is well worth a read – as is "The Word Is Murder".
---
Click here to buy your copy on Bookshop.org, and support your local booksellers.
Click here for more book reviews from the "Friend" team.