Craft Preview: August 14, 2021 Issue
---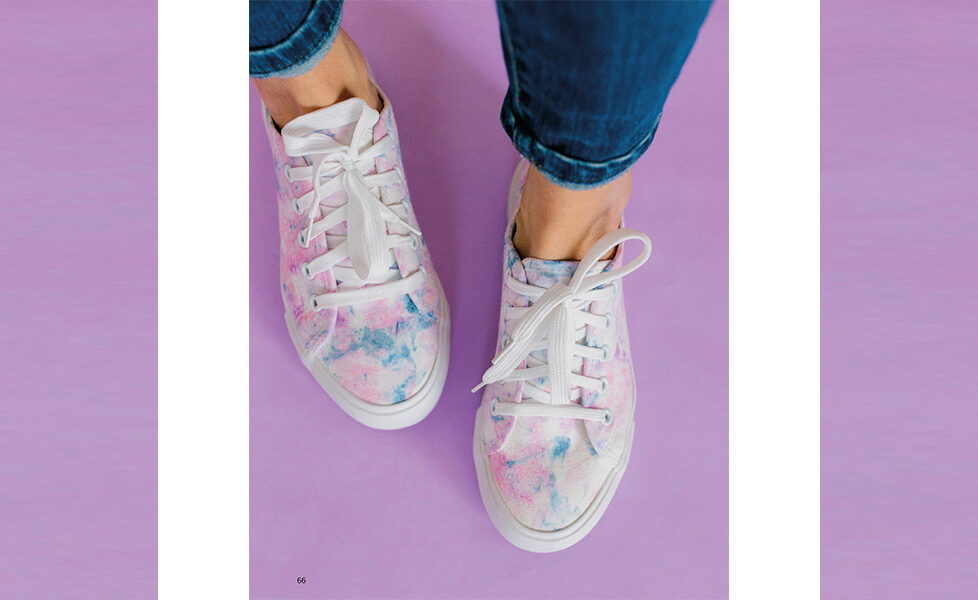 Photograph courtesy of C & T Publishing
Brighten up your footwear with our simple tie-dye ideas.
Tie dye is everywhere this year. Here, we show you how to add a splash of colour to your canvas shoes in a fun way.
You will need Tulip One-Step Tie-dye in a selection of colours, a plastic container, some shaving foam and a few utensils.
We show you with step-by-step instructions how to make a bed of foam, add the dye, mix and then dip your shoes. This is fun to do and a great project to get the children involved.
We recommend white canvas shoes and you can pick them up in most shoe and clothes shops at reasonable prices.
We have graded the project easy because there really is not too much to do.
This project came from the book "The DIY Guide To Tie Dye Style" by Liz Welker and Sam Spendlove. It is available in many good craft and book stores or you can order direct from www.searchpress.com. You will find details of a money-saving offer in the magazine.
With another burst of warm weather predicted soon, these shoes will be perfect.
---
If you're keen to try these simple tie-dye ideas, pick up this week's issue of "The People's Friend" from Wednesday.
Or you can subscribe to "The People's Friend" here, to make sure you'll never miss another one of our great patterns and projects!
And don't forget our website's craft pages!