Writing Prompt Story Starter: Weddings
---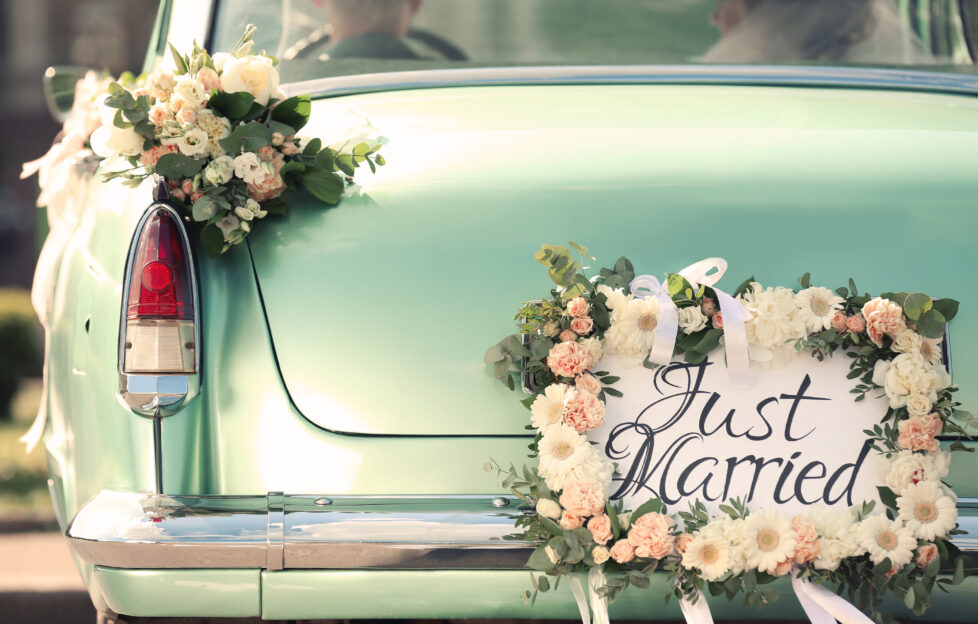 Shutterstock.
For this week's story starter, let's celebrate with some prompts based around weddings!
We love a good, romantic story here at the "Friend". And what could be more romantic than a wedding?
The last eighteen months have been difficult for so many brides and grooms to be, as well as all those people and businesses relying on revenue from the wedding industry.
But now that most restrictions have been lifted, we can all start to look forward to receiving 'save the dates' in the post again.
See where these prompts take you, or let them spark something else.
Popping The Question
Andrew had planned the most romantic surprises to end their holiday. There would be brunch for two, horseback riding on the beach, a meal with a sunset view, and the grand finale – a proposal on the dunes. But Sophia had woken up with a different idea – they should be more spontaneous!
"Maybe he's just nervous and hasn't found the right time?" Lauren suggested. But Olivia didn't seem mollified. "Hang on. It's a leap year, isn't it? And the 21st Century, besides that. Why don't you propose to him?"
Frank produced a simple box from his coat pocket, "Maggie, I don't have much to my name, and I can't even get down on one knee for you since the war, but I'll make a damned good husband to you . . . if you would give me the honour."
Planning and Preparation
"How about a little matchmaking? My friend Lucas is single and so's your friend Georgia," Ryan said, as they looked over the seating plans. "They have loads in common. Why not stick them next to each other?"
Wedding planner Rachel's latest client had been difficult to say the least. Rachel had been counting down the days until she could finally say goodbye. That was until she met the wedding photographer, Alex . . .
Susan's soon to be daughter-in-law Nicole never knew her parents and grew up in care. Susan's not sure that Nicole truly believes how welcome to the family she is, so she decides to give Nicole a precious family heirloom.
The Big Day
Things keep going wrong on Lisa's best friend's wedding day. From the cake not showing up to the photographer getting ill, Lisa employs the help of some supportive wedding guests to make sure the bride and groom are none the wiser,
Best Man Craig and Maid of Honour Clara team up to reassure the bride and the groom when both of them get a bad case of cold feet.
When the rings go missing and the grown-ups get all in a tizzy, it's up to flower girl Ellie to put her new Famous Five detective skills to the test.
---
To choose another "Friend" Story Starter, click here.