Features Sneak Peek: September 11, 2021 Issue
---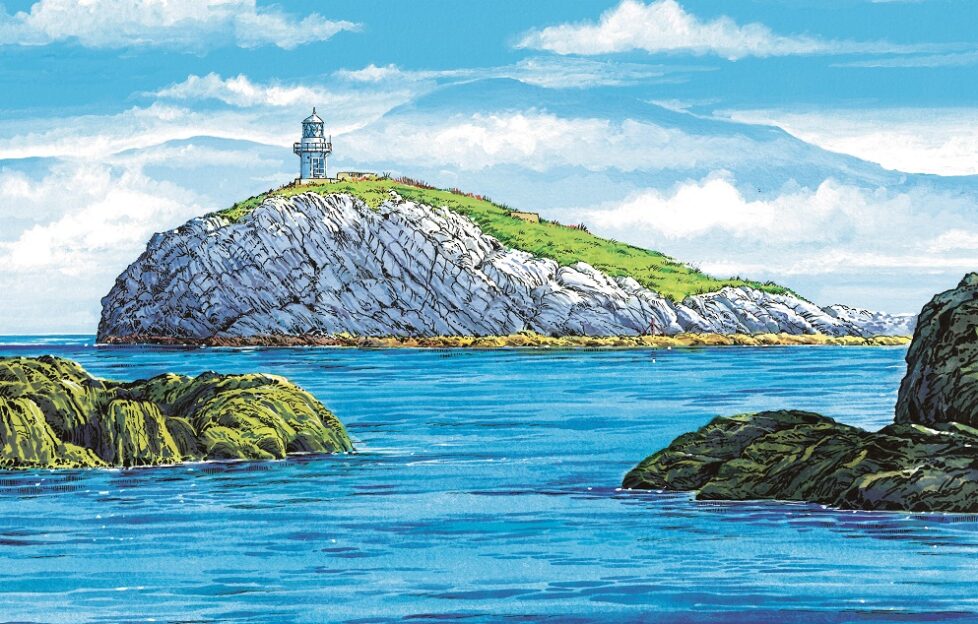 Illustration by DC Thomson Ltd.
Morag Fleming explores two small but stunning islands off the west coast of Scotland in the September 11, 2021 issue of "The People's Friend".
Coll and Tiree are two Hebridean islands lying a few miles west of Mull. Both locations have stunning white-sand beaches next to turquoise water.
Off the coast of Hynish, we will see the famous Skerryvore lighthouse, the tallest in Scotland at 156 feet. There is now a museum dedicated to the lighthouse and the building of it.
Down on the beach, you can expect to see kite-surfers aplenty. Enthusiasts like the long beaches, and there are a few to choose from.
Next, on Coll,  we enjoy some gourmet food in a local hotel and take in some culture at the art gallery.
It is a great place to spot various types of wildlife, including corncrakes and hen harriers.
East Renfrewshire Good Causes
In 2007, Russell Macmillan received a double transplant. The new pancreas and kidney saved his life and cured his type-2 diabetes.
When Russell discovered that his transplant had cost the NHS £70,000, he was spurred on to repay his debt to everyone who helped save his life. The result was East Renfrewshire Good Causes.
The charity operates mainly on a case-by-case basis, helping the local community in a wide variety of ways. ERGC have helped all kinds of people, from children with special needs to single parents on low incomes. The charity have since raised over a million pounds!
Russell also works on a new initiative called the Love Your Neighbour club, taking gift parcels to people in the community.
Lisa Crow finds out more.
Benjamin Zephaniah
Famous for performance poetry, Benjamin Zephaniah is also an acclaimed novelist, musician, presenter and actor.
Recently he won the Hay Medal for Poetry and a BAFTA for his spoken word and poetry show, "Life & Rhymes".
Growing up in Birmingham, Benjamin reveals that he could never have anticipated this level of success. It's all the more remarkable when you consider the fact that he left school at the age of thirteen! Dawn Geddes finds out more.
Cloudy, The Rescue Deer
Polly Pullar is in little doubt that the high point of 2020 was finding a small, red deer hind calf lying out on the open hillside.
Usually Polly wouldn't intervene, expecting the mother to be nearby. Cloudy was different. Plastered in ticks, and surrounded by flies, she needed Polly's help!
Within days, Cloudy, as the deer was soon to be named, had wheedled her way into Polly's affections. Read more in the magazine.
Kilsby WI Yarn-bombers
There's a smile on everyone's faces as they walk around the village of Kilsby, Northamptonshire.
That's because the Kilsby Women's Institute have been knitting non-stop, creating a yarn-bombing event to celebrate the 100th anniversary of their local branch of the WI.
Everything from telegraph poles to street signs and fences have been decked in colourful knitted streamers, bunting, pom poms and flowers.
One fun installation is a life-size afternoon tea in the pub gardens of the Red Lion with three of the WI ladies.
It's all great fun, as Ann Evans discovers in the magazine.
Elsewhere, Alexandra Campbell reveals how to make the most of planting and displaying unconventional pots. Plus we have a knitting pattern to make a gents' sweater.
We do hope you enjoy it. Let us know what you think.
---
Has this sneak peek at our September 11, 2021 issue encouraged you to subscribe to the "Friend"? Click here. If you do, your "Friend" will come straight to your doorstep! 
You can also take out a digital subscription, meaning your issue will come straight to your computer, tablet or phone! And it's great value for money. Click here for a sneak peek at that!