Fiction Sneak Peek: September 11, 2021 Issue
---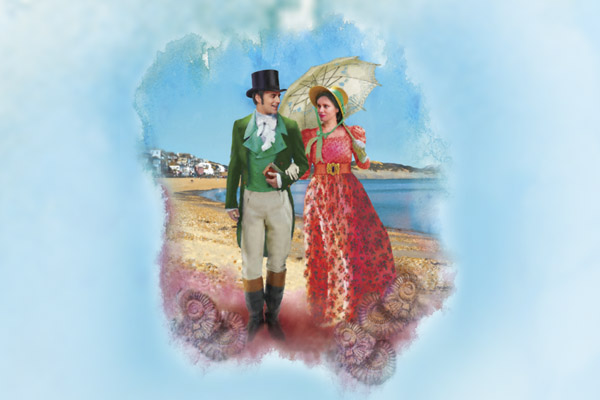 Artwork: Helen Welsh
Welcome to our weekly look at the stories and serials in our latest issue.
Short Stories
Our Opening Story this week is by Debut Author, Becca Robin – congratulations to Becca! When Vic's car breaks down in the middle of the countryside, it is by accident, or design? Find out in "The Magic Meadow", illustrated by Ruth Blair.
We go back to 1821 for our next story, "Secrets In The Sand". A trip to the Dorset coast reveals much more than the fossils hidden in the sand…Written by Alison Carter, with an illustration by Helen Welsh (above).
A teacher retires, then wonders if she's done the right thing in "Back To School", by Helen Yendall. Illustration from the Shutterstock picture library.
A landscaper goes rogue and prunes a beloved bay tree into the shape of a chicken, in "A Cut Above". Val Melhop's light-hearted romance is illustrated by Andre Leonard.
Nate's about to go off to Uni and can't wait to leave his little sister behind. Or can he? "Room For Doubt", by Nicola Martin, is illustrated by Mandy Dixon.
There's a plumbing problem, and if Tanino won't fix it, Melina will just have to do it herself! "Sink Or Swim", by Stefania Hartley, features artwork by Jim Dewar.
There's a catch-up in unusual circumstances, in "A Little Lift", by Beth Watson. Artwork by Martin Baines.
Serials
Lady Alex and Zoe both want the same thing, in Part Two of "Shadows Of St Morfa Hall", by Lydia Jones. Our dual-period serial has artwork by Helen Welsh.
In Part Four of "An Exacting Profession", Jane is shaken by her encounter with Walter. Anne Stenhouse's gripping serial has illustrations by Ged Fay.
Series
Is Melinda about to find her very own Mr Darcy? All is revealed, in Stefania Hartley's "Tales From The Parish".
And Anna can't wait to walk down the aisle, in Glenda Young's "Riverside".