Great-grandmother's Victoria Sponge
---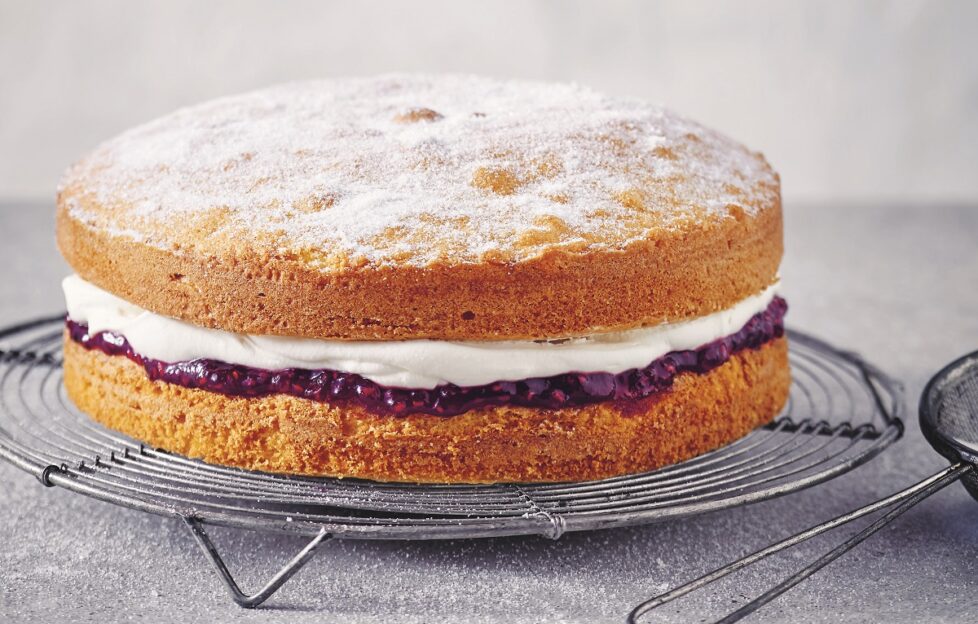 Ingredients
125 g (4½ oz) butter, softened, plus extra melted for greasing
175 g (6 oz) plain flour, plus extra for dusting
175 g (6 oz) caster sugar, plus extra to sprinkle
3 organic and free-range eggs
1 tsp baking powder
1 tbs whole milk
For the Filling:
110 g (4 oz) raspberry jam (see below)
300 ml (10 fl oz) softly whipped cream
For the Raspberry Jam (Makes 3 x 450 g (1 lb) pots):
790 g (1 lb 12 oz) granulated sugar
900 g (2 lb) fresh or frozen raspberries
Darina Allen's new book "How To Cook" contains 100 must-try recipes. We've featured some of our favourites in our current Special, and here's an extra one as a treat – Darina Allen's great-grandmother's Victoria Sponge. Who can resist a Victoria Sponge? Not us! Especially when it's Darina's great-granny's own recipe. Darina says this cake keeps brilliantly in a tin for 4 to 5 days – we can't be sure that ours will get that chance!
Method:
Preheat the oven to 190 deg. C., 375 deg. F., Gas Mark 5. Grease two 18 cm (7 in) cake tins with melted butter, dust with flour and line the base of each with baking parchment.
Cream the butter in a wide bowl, gradually add the sugar and beat until soft and light and quite pale in colour. Add the eggs one at a time and beat well between each addition. (If the butter and sugar are not creamed properly and if the eggs are added too fast, the mixture will curdle, resulting in a cake with a heavier texture.)
Sift the flour and baking powder and stir in gradually. Mix together lightly and add the milk to moisten. It should be a dropping consistency (in other words, the mixture should drop easily from a spoon).
Divide the mixture between the two tins, hollowing it slightly in the centres. Bake for 20 to 25 minutes – the cakes will shrink slightly from the edges of the tins when fully cooked, the centres should feel exactly the same texture as the edges. Alternatively, a skewer should come out clean when inserted into the centres. Turn out on to a wire rack, remove the baking parchment from the bases, then flip over so the tops of the cakes don't get marked by the wire rack. Leave to cool.
Sandwich the cakes together with the cooled raspberry jam (see below) and whipped cream. Sprinkle with sifted caster sugar. Even better, add a layer of fresh raspberries as well as the jam.
To Make the Raspberry Jam:
Heat the sugar in the oven at 180 deg. C., 350 deg. F., Gas Mark 4 for 5 to 10 minutes. Put the raspberries into a wide stainless steel saucepan and cook for 3 to 4 minutes until the
juice begins to run, then add the hot sugar and stir over a gentle heat until fully dissolved. Increase the heat and boil steadily for about 5 minutes, stirring frequently.
Test for a set by putting about a teaspoon of jam on a cold plate and leaving it for a few minutes in a cool place. It should wrinkle when pressed with a finger. Remove from the heat immediately.
Skim and pour into sterilized jam jars. Cover immediately.
Hide the jam in a cool place or else put on a shelf in your kitchen so you can feel great every time you look at it! It will keep for 3 months or more but is best eaten sooner rather than later.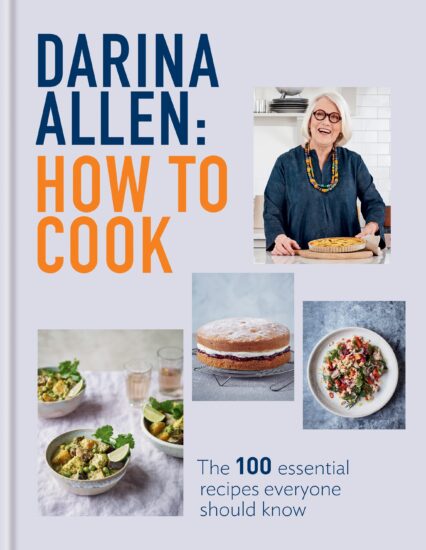 You can see more recipes from Darina's lovely book in our Special No 214, which is on sale now.
---
Click here for more recipes from "The People's Friend".
Click here for more food thoughts and recipes from Darina on her blog.