Features Sneak Peek: Special 214
---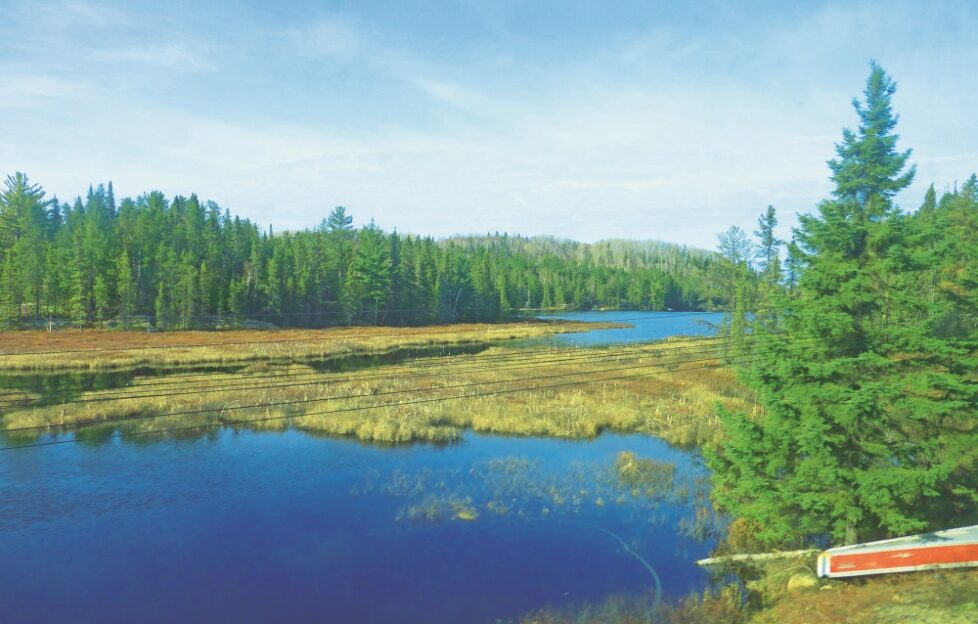 Photograph by Solange Hando.
Our Special 214 is on sale now. Here's what goodies we have lined up for you inside the magazine.
Solange Hando celebrates a special birthday with a trip to Canada to see the sights by rail. With spectacular scenery at every turn, over 2,500 miles from Toronto to Canada, it's the perfect way to honour the event.
Home for the next few days is a train a quarter of a mile long, which comes complete with an activity area to play board games and an observation car to admire the view.
We stop at Assiniboine Park, where we gaze at rescued polar bears, reindeer, elks and more.
Later, Capilano, with its totem poles, a long suspension bridge and an exciting treetop walk does not disappoint.
Clare Mackie
Polly Pullar shares her admiration for the work of her dear friend and talented artist Clare Mackie.
Clare was a child of nature and loved spending time in her parents' garden. Pigs often feature in her work, and that isn't surprising, given that she grew up on a pig farm!
Clare has illustrated columns in "Tatler", "Good Housekeeping" and "Country Life" and has also worked on children's books. Read more about the talented artist in the magazine.
Walk The Mind
Research has shown that walking in nature is definitely good for your mental health. There is a real connection between time spent outdoors and reduced stress, anxiety and depression.
Oliver Bowers can relate to all of that. After struggling with PTSD, therapy and counselling led to him taking up walking. He later created a Facebook group Walk The Mind. Oliver thought it would just be a little local group, but it now has 338,000 members globally and is expanding daily.
Oliver went on to raise £11,000 by walking a million steps in seven days, and as a result was a 2020 Pride of Britain Awards finalist.
Oliver's book "Walk The Mind" is available from Amazon.
It's A Breeze!
In the UK, we're certainly not strangers to windy weather. Many winds worldwide are so dramatic that they've earned their own names. From The Cape Doctor in South Africa to the Fremantle Doctor in Australia, some types of wind can actually be helpful, clearing away humid air.
The term Sirocco is the name given to atmospheric depressions moving eastward across the Mediterranean, drawing up air from Africa. It can cause sandstorms which carry sand as far as Britain.
Features Ed Alex shares some facts and folklore about the world's windiest weather patterns.
We do hope you enjoy this issue. Let us know what you think.
---
And if you love Special 214, you can subscribe to make sure you never miss another issue.
In fact, we'll have them delivered straight to your door! Click here for more information.