Craft Preview: September 18, 2021 issue
---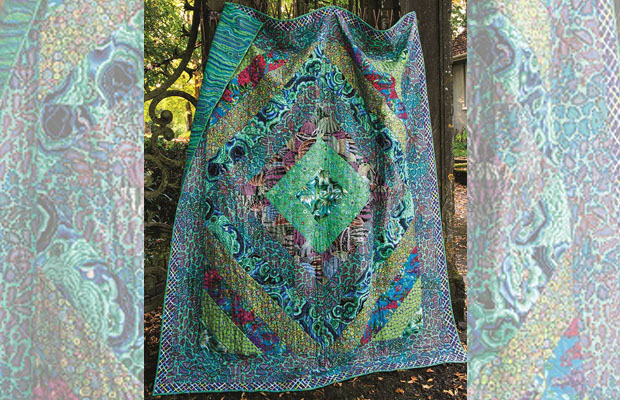 Photograph courtesy of GMC Publishing.
Knitting Ed. Liz shares this preview of the craft in our September 18 issue.
We have a big-name design for you this week, a quilt by renowned designer Kaffe Fassett.
Inspired by the beauty of traditional British villages, Kaffe has created a new range of his stunning quilts and we are delighted to be able to share one with you this week.
As Kaffe explains, in this quilt, "Deep, rich glowing greens create a sumptuous quilt using triangles arranged to form a large on-point square pattern."
We have graded this quilt as intermediate. Experience of cutting and piecing is definitely necessary before you tackle it.
We have included a cutting guide and a quilt assembly diagram. We also suggest you use a design wall to help you place the patches in the right order. Finally, we have binding instructions, though you may opt for your own way of binding.
All the fabrics come from the Kaffe Collective fabric range and are available from many craft and fabric stores. You can also order direct from www.ladysewandsew.co.uk.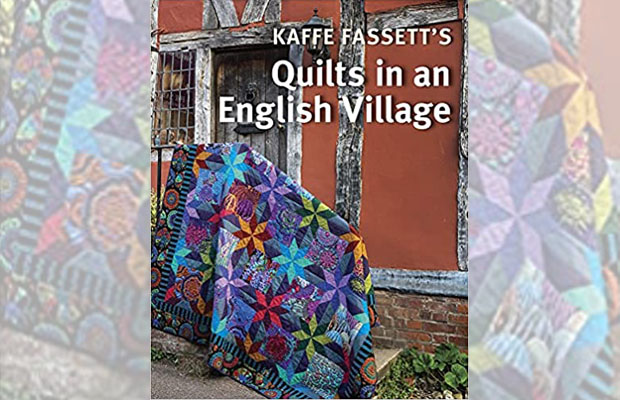 The quilt is one of a collection from the book, "Kaffe Fassett's Quilts in an English Village" published by Taunton Press and available from all good bookshops and from Lady Sew And Sew, too.
Many of you will be looking for an autumn project – we think this fills the bill perfectly!
---
Check out more from our website's Craft page.