Fiction Sneak Peek – September 18, 2021 Issue
---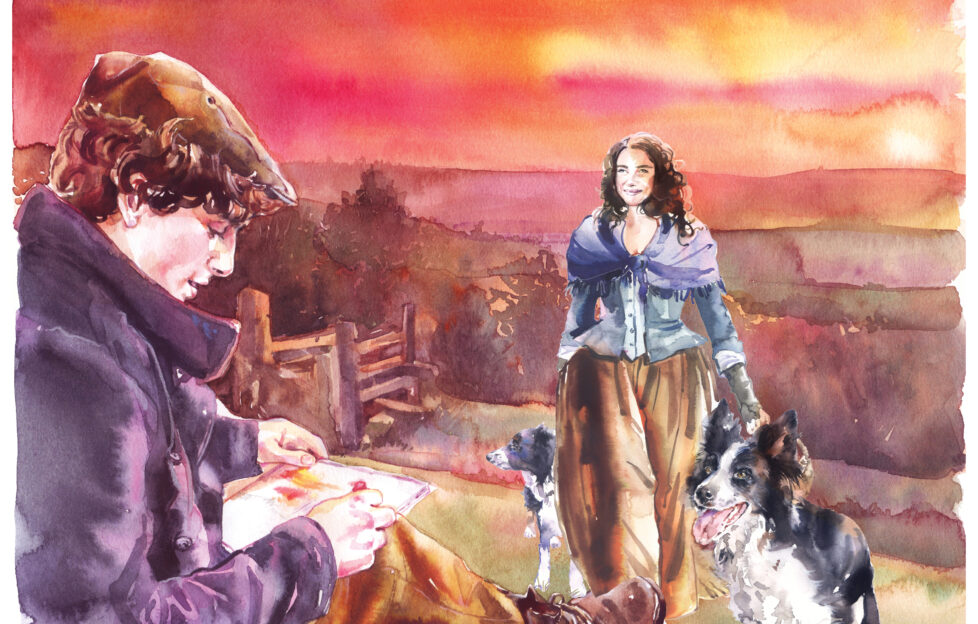 Artwork: Tracy Fennell
Let's take a quick look at the super stories and serials in this week's issue.
Short Stories
Our Opening Story is Pamela Kavanagh's "A Brush With Fate". For generations, Ned's family have been farmers – is he cut from a different cloth? Accompanying artwork (above) by Tracy Fennell.
When a younger member of staff joins the team, the older ladies aren't sure she's at all suitable. Find out if they're right, in Val Bonsall's "In With The New", illustrated by Ruth Blair.
It's a debut author, next – congratulations to Jodi Beaver! Nellie loves the sea and its shells, but her family are moving away, and that means leaving her beloved beach behind. "Sea Treasures" is illustrated by Sarah Holliday.
One pilgrim's life will change for ever, as they walk the Camino. "Moving Forward" by Isobel Sayer, is illustrated by Ged Fay.
Has someone broken into Gnothrielli's book shop? Jethro is on the case, in Richard Bonsall's "Read Between The Lines", illustrated by Martin Baines.
Brett knows something is bothering his bride-to-be, but she won't say what it is. All is revealed in Teresa Ashby's "Two Become One". With an illustration from Shutterstock.
Our final story this week is Marie Penman's "Live, Laugh, Love". When Mandy's in need of advice, Gran Elsie is the first port of call! Illustration by Mandy Dixon.
Serials
In Part Three of Lydia Jones' "Shadows Of St Morfa Hall", some things never change – and trying to keep everyone onside is one of them! Artwork by Helen Welsh.
And in Part Five of "In A Class Of Their Own", Sophia is aware that she's being watched…Anne Stenhouse's eight-part serial is illustrated by Gerard Fay.
Series
In Stefania Hartley's "Tales From The Parish", just what is it that's distracting Father Okoli from putting his bins out?
And in Glenda Young's "Riverside", Anna and Mike's big day has finally arrived.