Our Tennis Stars Are Smashing It!
---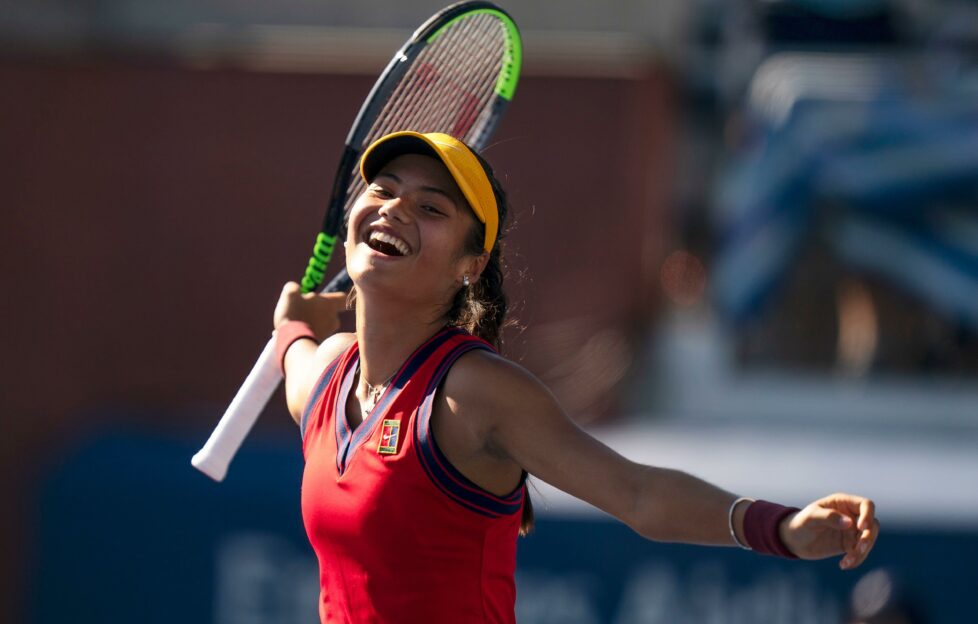 Emma Raducanu. (Alamy).
What a time for British tennis! Our tennis stars are smashing it and I was blown away by Saturday's final of the US Open. Such exciting, awe-inspiring stuff. C4 snapped up the rights to air it and 9.2 million people tuned in to watch history in the making.  
Emma Raducanu showed nerves of steel up against formidable opponent Leyla Fernandez. And, aged just eighteen, Emma became the first British female grand slam winner in 44 years.  Virginia Wade, of course, won Wimbledon in 1977. All the more amazing is that Emma did not drop a single set in the process. And she managed to attain fantastic A level results, too. Talk about smashing it! 
Huge Surge In Demand
It should come as no surprise that there's been a huge surge in demand from youngsters keen to join local tennis clubs.  
Other great ambassadors for the sport are wheelchair tennis champions Gordon Reid and Alfie Hewett. They have also made history, becoming the first pair to win all four grand slam doubles titles in the same year.  
Just last year, Alfie was featured in our magazine and we were able to follow his journey overcoming adversity to become a leader in his field. What a year it's been for both him and Gordon. They shared the glory and limelight alongside Emma when they claimed their US Open Wheelchair title. 
Role Models For The Next Generation
These sportsmen and women are keen role models for the next generation. As the extract from our magazine interview conducted by Steven Newman last year, shows: 
"At the age of six I was diagnosed with Perthes Disease," Alfie explains. "It's a rare condition affecting the hip, but I was determined not to give up sporting activity.  
"I am able to walk but with very great difficulty and am nowhere near athletic in any meaningful way whilst standing, so the wheelchair became the only option for sport."  
An accomplished wheelchair basketball player, he also took up archery and at the same time continued his education, so now, at the age of twenty-three, Alfie has a diploma in Sport and Exercise Science and a Level 1 coaching qualification.  
"It's been a roller-coaster ride and one of the things I am passionate about is making sure that youngsters who have to get into a wheelchair are not denied the chances I've had.  
"I take this knowledge when I go into local schools and speak to groups in the area to show that hard work and the sacrifices you have to make can bring great personal rewards.  
"To give good, positive stories is especially important to me." 
Truly inspirational words. Our tennis stars are smashing it! 
More interesting articles can be found at www.thepeoplesfriend.co.uk