Lisa Enjoyed A Belated Birthday Celebration
---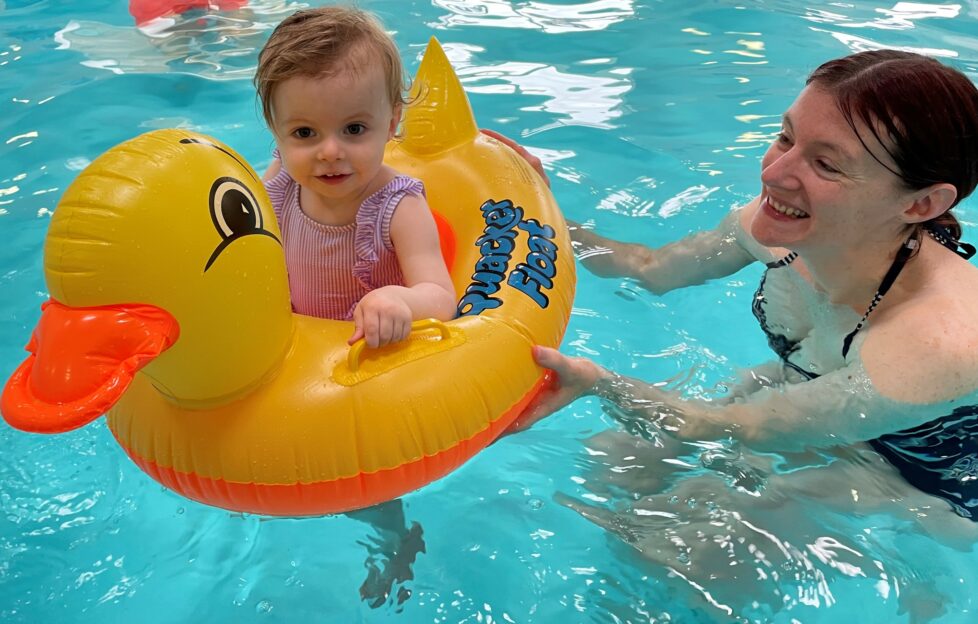 Photograph by Lisa Crow.
Earlier this year, I blogged about turning 40 in lockdown. After restrictions were eased, my family and I recently went away for a few days to my parents' timeshare for a belated birthday celebration.
I had really been looking forward to the break but it surpassed even my expectations, with my daughter, Isla, loving her first experience of being in a swimming pool.
At 22 months old when we went on holiday, Isla was older than I had anticipated she would be for her first "swim", but as with many other things, swimming pools haven't been as accessible of late.
Excited giggles
However, it was actually lovely that my parents and sister and brother-in-law were there to witness Isla's reaction to being in the water. If circumstances had been different, they may have missed out on seeing those moments.
My mum and dad had bought Isla an inflatable duck to sit in and though she had been happy in my arms, she was not so keen on sitting in the duck initially!
After some gentle encouragement, she decided it was actually good fun. Her excited giggles echoed around the poolside walls, her little feet and hands kicking and splashing in the water.
Fun times!
Our cottage was right next to a play park, so Isla was delighted – she would spend all day on a swing if you let her!
We went for a couple of walks, too, which was a great opportunity to try out Isla's new child carrier. As much as she loves toddling around, she loved the opportunity to enjoy the scenery while someone else did the hard work for her!
Elsewhere on the timeshare, Isla loved playing in the toy room, which had a little kitchen, her favourite thing to play with at nursery.
I have been going to my parents' timeshare every New Year (this week was over and above the usual holiday). The last two years we didn't manage to make it there, however, and it was amazing to be able to take Isla there for the first time.
However, as much as I loved seeing Isla having fun, it was nice to get away from it all and have a break ourselves.
We ate tasty homemade food, drank some wine and played games, including card games called Dobble and Phase 10. Fun times!
Before we knew it, the long weekend was over. However pandemic restrictions permitting, it's only a matter of weeks before we'll be able to go back to Melfort again. It is one of my favourite places in the world and I can't wait for Isla to get to know it a bit better, too.
---
Click here for more from the "Friend" team.