Features Sneak Peek: October 23, 2021 issue
---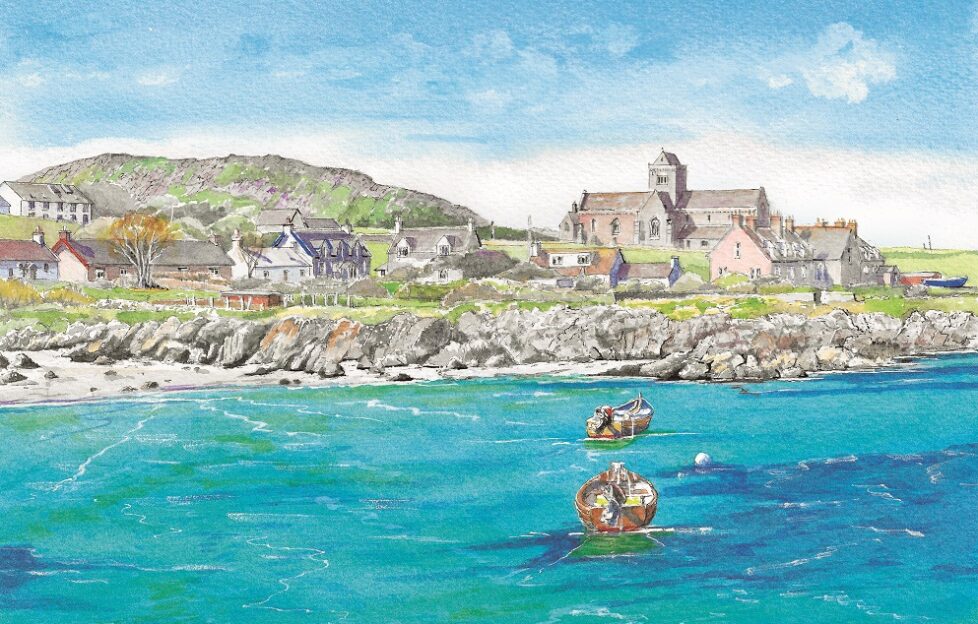 Illustration by DC Thomson Ltd.
Morag Fleming soaks up the scenery and tranquillity around the stunning Ross of Mull in Argyll, in the October 23, 2021 issue of "The People's Friend".
Many people enjoy a quick few days in Tobermory, taking day trips to the beach or visiting Duart Castle. However, Morag is keen to explore a bit further. Join her as she camps at Fidden Farm. Most tents and vans there are pitched and parked right on the edge of coves snaking around a beautiful beach.
We'll catch a ferry to Iona. The beautiful abbey tempts many people to the area. Other tourists enjoy the pilgrimage to the island. Morag is taken with the tranquillity of the place.
As if this part of the world wasn't appealing enough, its resident puffins are the icing on the cake.
Dogs At Home
Sue Ketland has been working at Wood Green, the Animals Charity for 32 years. One of the stars of  Channel 4's "The Dog House", she has always loved animals.
Sue got involved in the behavioural side of things. The charity now has a Behaviour and Training Specialist team. They give free advice to people finding dog ownership a challenge. Their aim is to keep pets in loving homes.
With a new third series of "The Dog House", Lorna Cowan chats to Sue about the series and finds out more about Wood Green.
James Croll
Although his name is little known, Perthshire-born James Croll is one of the world's first climate scientists.
A new book, "James Croll And His Adventures In Climate And Time" tells his astounding story in an engaging new way.
Author Jo Woolf talks in the magazine about the timeless and inspiring man.
All Mapped Out
Back in 1935, Phyllis Pearsall got lost in London. She only had an unwieldy 1919 edition of the Ordnance Survey map to guide her. It struck Phyllis that there must be a better way for people to navigate the city.
She set to work mapping every single street in London, walking for 18 hours a day. Phyllis plotted house numbers and junctions along the way. She worked with draughtsman James Duncan to create a compact street atlas.
Many copies of Phyllis Pearsall's books have sold over the years and she even inspired the creation of a musical. Laura Brown finds out more.
Elsewhere, we have a collection of delicious traybake recipes, perfect for weeknight meals. Plus we have a knitting pattern to make a lovely cardigan.
We hope you enjoy it. Let us know what you think.
---
Has this sneak peek at our October 23, 2021 issue encouraged you to subscribe to the "Friend"? Click here. If you do, your "Friend" will come straight to your doorstep! 
You can also take out a digital subscription, meaning your issue will come straight to your computer, tablet or phone! And it's great value for money. Click here for a sneak peek at that!