"Pachinko" by Min Jin Lee
---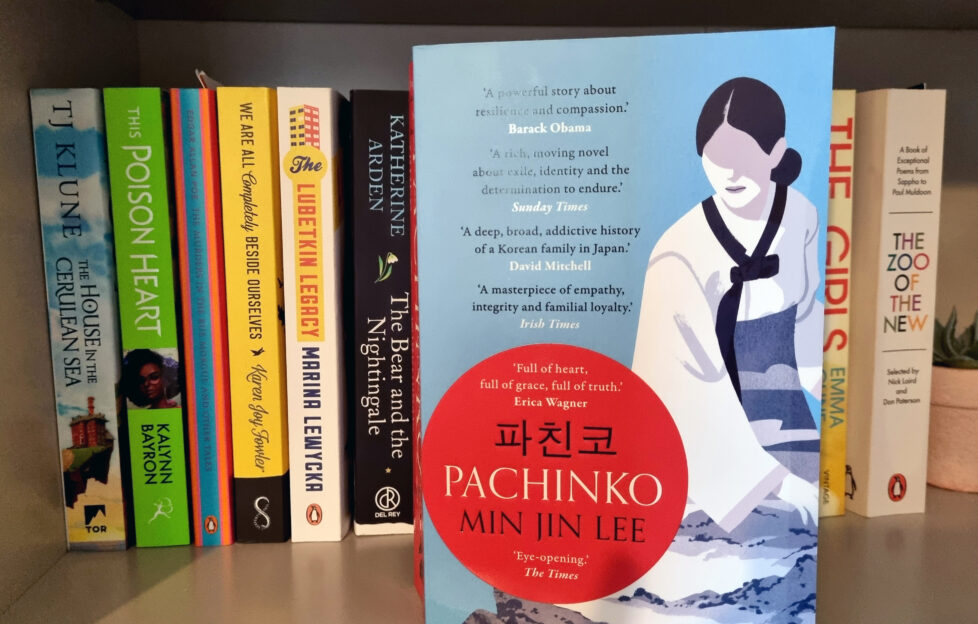 Photograph by Abbie Phillips.
Min Jin Lee expertly sets the tone and theme for her novel, "Pachinko", within the very first sentence.
"History has failed us, but no matter."
This was my book club pick last month, and while at first I worried that people would be put off by its length, I needn't have worried.
As soon as I started to read, I felt in good hands.
An addictive read
The story sucked me in and I was transported back to another time and place – Yeongdo, Korea, 1910.
The story starts there, with an aging fisherman and his wife and the novel follows the family through the 20th century, all the way to 1989.
It was completely addictive! I became so invested that I didn't want it to end. In fact, I'd love to know what happened after 1989 . . . a sequel, perhaps?
I learned so much . . .
I chose the book, partly because it had great reviews (one being from former US President Barack Obama), but also because I had little to no knowledge of the history of Korea and Korean people at all.
What I love about books is that you can learn so much about experiences other than your own. It's the closest we can get to walking in another's shoes.
This book taught me so much.
Least of all, I learned that pachinko is a very popular Korean arcade game!
Prejudice and pride
Early on, the family is uprooted to Japan where Korean people at the time suffered racism and xenophobia.
The book explores how this affects each of the characters and the family as a whole as they try to build a new life in a foreign landscape.
Min Jin Lee writes:
"Living every day in the presence of those who refuse to acknowledge your humanity takes great courage."
Quiet strength
My favourite character of all has to be Sunja.
While parts of the story are harrowing, there is a resounding message of resilience and quiet strength that I think Sunja's character encapsulates.
She's a survivor.
In fact, the only part of the book that suffered, for me, was the latter third which didn't feature Sunja as much. I just felt much more drawn to Sunja than some of the characters explored later in the novel.
However, that doesn't mean to say that I didn't like the final third. I did. I enjoyed the whole book immensely and I highly recommend it!
---
For more book reviews from the "Friend" team, click here.