Features Sneak Peek: November 27, 2021 Issue
---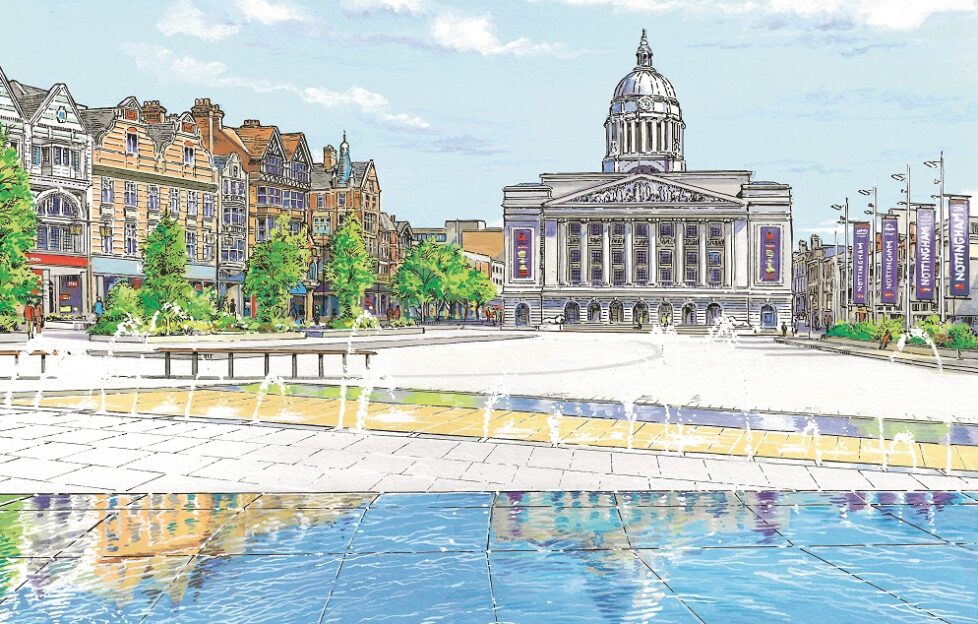 Illustration by DC Thomson Ltd.
Neil McAllister enjoys a day trip to the historic city of Nottingham in the November 27, 2021 issue of "The People's Friend".
Long associated with folk hero Robin Hood, many Hollywood films have raised Nottingham's profile over the years. Join Neil as he visits the castle, once the home of the evil Sheriff of Nottingham.
The city centre is a delight to explore, with some fabulous architecture around every corner.
Brewhouse Yard, home to one of England's oldest and most famous public houses is also on the itinerary. The trip, as local call Ye Olde Trip To Jerusalem claims origins back to Robin Hood's time. The yard next door, where beer was once brewed, is now the site of a museum.
Robin Hood Adventures, below the castle, is a half-hour experience, with high-tech archery and staff-fighting games. Well worth a visit!
Wild Mouse Haven
Over the course of the last two years, we've all been looking for things to cheer us up a bit. One of the lovely things we've come across has been Simon Dell's photography.
Simon has been taking pictures of mice in his garden, and decided to occupy lockdown by building them homes and some bits and bobs to play with!
Features Ed Alex chats to Simon to find out more about the wild mouse haven.
A Century Of Chanel
Chanel No. 5 has been declared the most famous perfume in the world by "Life" magazine.
It was the perfume worn by Hollywood royalty like Marlene Dietrich, Lauren Bacall, Elizabeth Taylor and Grace Kelly.
Chanel No 5 is a scent that can truly be said to be legendary, and its popularity continues today, a century after its creation.
It is astonishing when you think that the designer who introduced it to the world, along with her iconic style, grew up as an abandoned child in a convent orphanage. Dianne Boardman looks back at Coco Chanel's legendary influence in perfumery and fashion.
Onyx Connect
For the people of rural Zambia, having access to a bicycle can be life-changing.
This is something brought home to Wyson S. Lungu, the founder of Onyx Connect, which helps those in remote and underprivileged communities in Zambia gain access to a two-wheeled lifeline.
On a business trip in 2017, Wyson experienced for himself what it's like to pass through remote areas in Zambia. The nearest area was 400km away and Zambians have to pass an area of dense forests with wild animals such as lions, hippos and elephants.
As well as being remote, the area has no network coverage. This means that anyone travelling cannot easily call for help in the case of an emergency. Wyson was stranded when all four tyres on his four-by-four vehicle blew out.
After several hours, he saw a man on a bicycle. After a chat, it became apparent to Wyson that bikes are hard to come by in Zambia. The idea for Onyx Connect was born.
The pay-as-you-go programme has proved popular, with over 1,000 bicycles purchased since doors were opened in 2019. Gillian Harvey finds out more.
Elsewhere, we have a collection of delicious recipes inspired by Italy. Plus we have a knitting pattern to make a 4-ply sweater with raglan shaping.
We hope you enjoy it. Let us know what you think.
---
Has this sneak peek at our November 27, 2021 issue encouraged you to subscribe to the "Friend"? Click here. If you do, your "Friend" will come straight to your doorstep! 
You can also take out a digital subscription, meaning your issue will come straight to your computer, tablet or phone! And it's great value for money. Click here for a sneak peek at that!