"Stargazing" by Peter Hill
---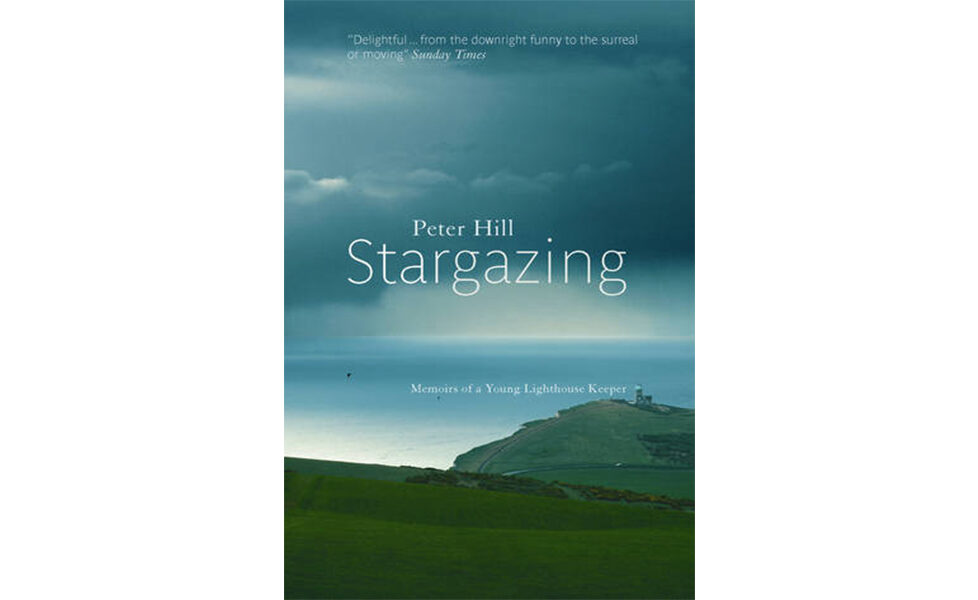 Image via Bookshop.org
I love lighthouses! They are majestic and offer incredible views, and although they are all automated now, at some point they would have crew on them, and to me that sounds like a wonderful job.
Production team's Judey has known me for years, so when it comes to buying me books for birthdays or Christmas, she never gets it wrong.
This year one of the books she gave me what as absolute gem called "Stargazing" by Peter Hill and it's one of those books that makes you feel happy with every page you turn.
The summer of 1973
It's the author's memoirs from 1973 when, at the age of 19, he decides to try for a job as a lighthouse keeper over the summer holidays.
With a backdrop of the Watergate scandal, Frank Zappa and even "Coronation Street", our young art student embarks on a summer adventure that will change his life.
Alongside some truly amazing characters (and they're real!) he learns about life, women, sea life and making soup!
An adventure begins
After an informal interview at the Northern Lighthouse Board in George Street, Edinburgh, Peter received his first posting.
His first posting was to Pladda lighthouse which still sits on its own island in the Firth Of Clyde. Here he became part of a crew of three and soon learned the ropes.
This really is a feel-good book and it's a perfect antidote to the frenzied feel that has been 2021. Peter opens his eyes to the world and nature and appreciates everything around him. There are quite a few laughs along the way and for someone of my generation it was wonderful to read about a world before mobile phones, the internet and social media.
When Peter got a new posting he had to go and look up his destination in an atlas. All correspondence was by mail  in and curry houses were a new and fancy thing. "The People's Friend" even gets a mention!
If you're having a busy festive period or you just have an overwhelming need to escape the world for an hour, you should read this!
---
For more book reviews, click here.
Get your copy of "Stargazing" on Bookshop.org here.